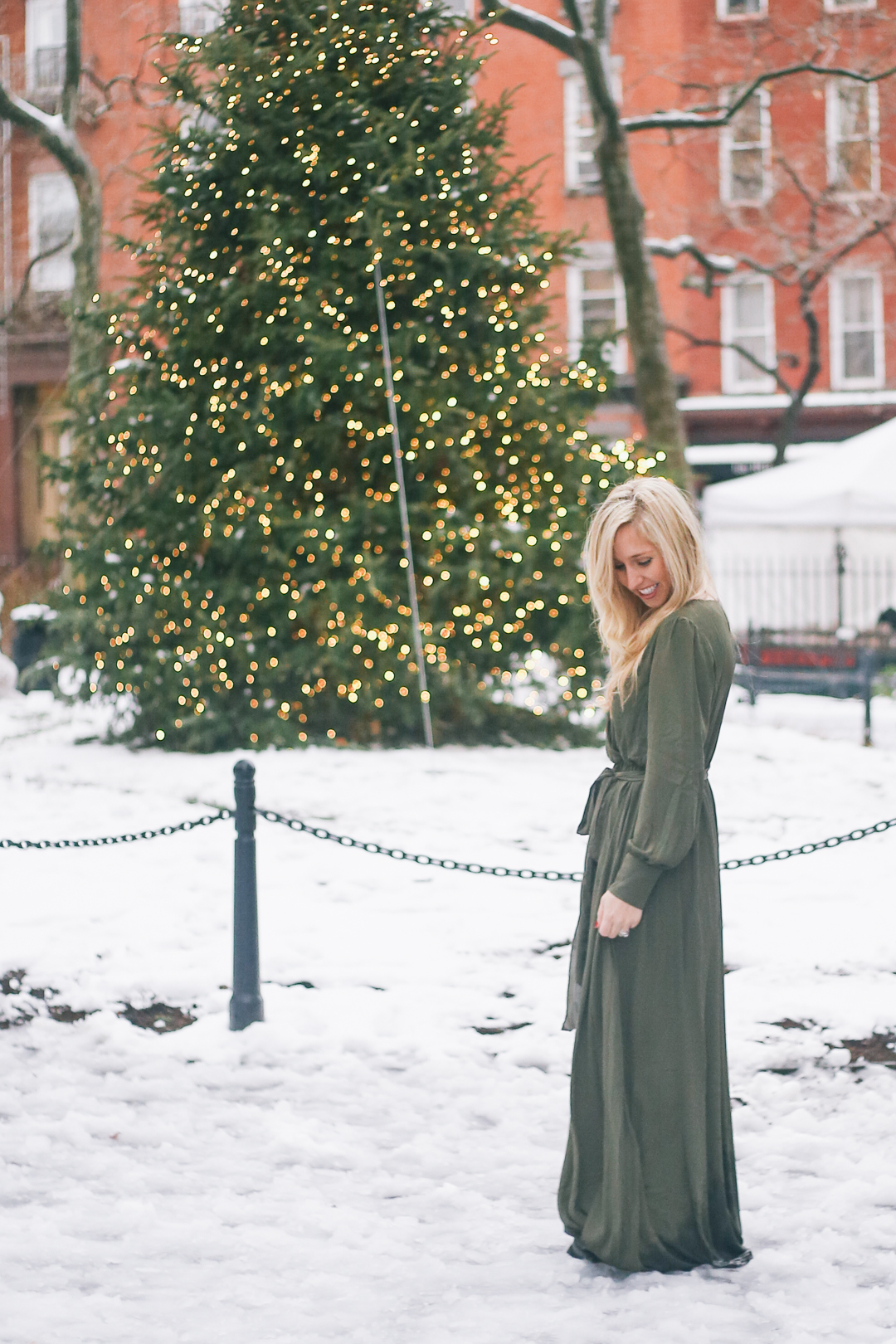 I will be the first to say New York City is beautiful any time of the year, but NYC at Christmas is definitely the best! There is so much to see, do and taste. It makes sense why so many tourists come visit the city during the holiday season. One of the questions I get asked the most during this time of year is "what should we do in NYC at Christmas time?" I've created a couple vlogs here and here showing you pieces of Christmas in NYC, but thought I would create a physical list for you as well. These are a few of my favorite recommendations, starting at Central Park and walking south!
1.) Go ice skating in Central Park
2.) Shop the Christmas Stands in Columbus Circle
3.) The Plaza – go inside & enjoy the decor!
4.) Fifth Avenue– notice the windows at Bergdorf Goodman, watch the light show, see the windows and go inside at Saks Fifth Avenue, notice Cartier wrapped like a present, see the exterior and interior of Tiffany's, check out the sparkle of Harry Winston
5.) See the Rockefeller Christmas Tree & Skating Rink
6.) Go to Ralph's in Ralph Lauren for some hot cocoa & a salted chocolate chip cookie
7.) New York Public Library – go inside and make sure to visit upstairs! Last year they had notes from Charles Dickens as he wrote his Christmas books!
8.) Bryant Park– spend some time exploring the Christmas Village & enjoy the only free ice skating in NYC
9.) Visit the windows at Lord & Taylor
10.) Visit Macy's– see 'Believe' in lights on the buildings exterior, check out their gorgeous windows and see the Christmas magic inside
11.) Shop the Christmas Stands in Union Square Park
12.) End your day with a Christmas carriage ride through Central Park
What do you love about Christmas in NYC?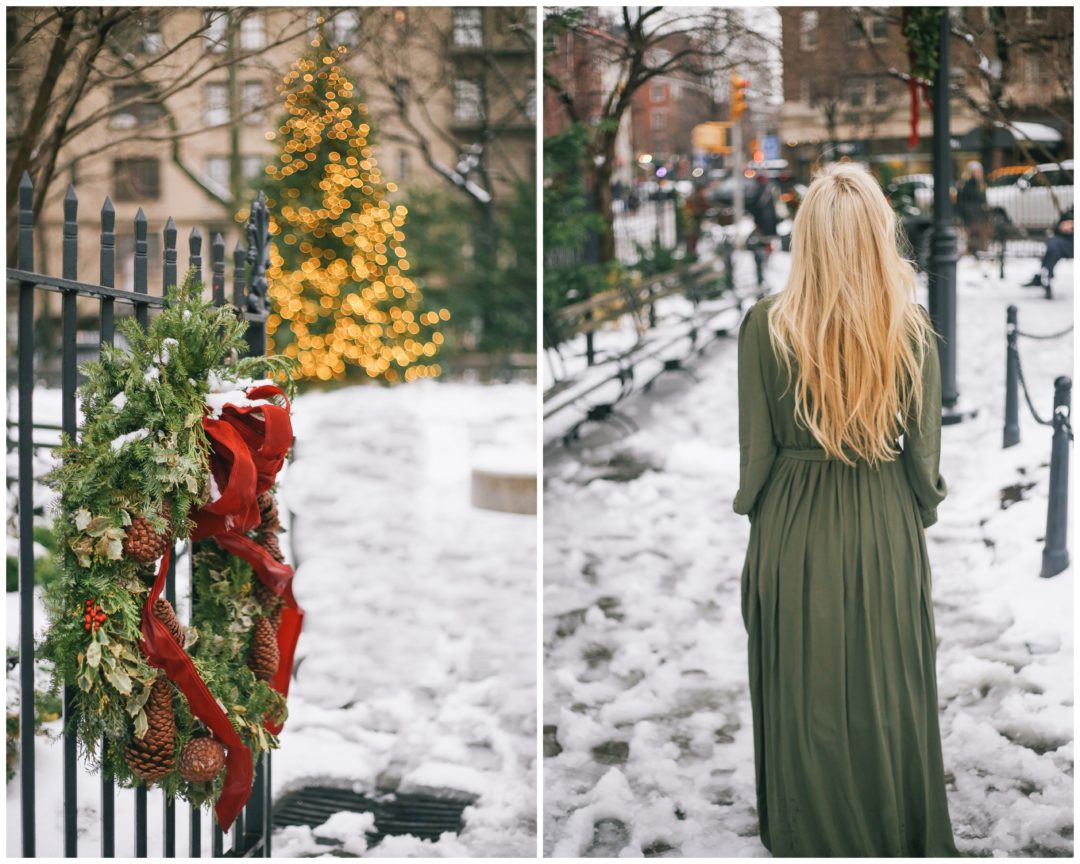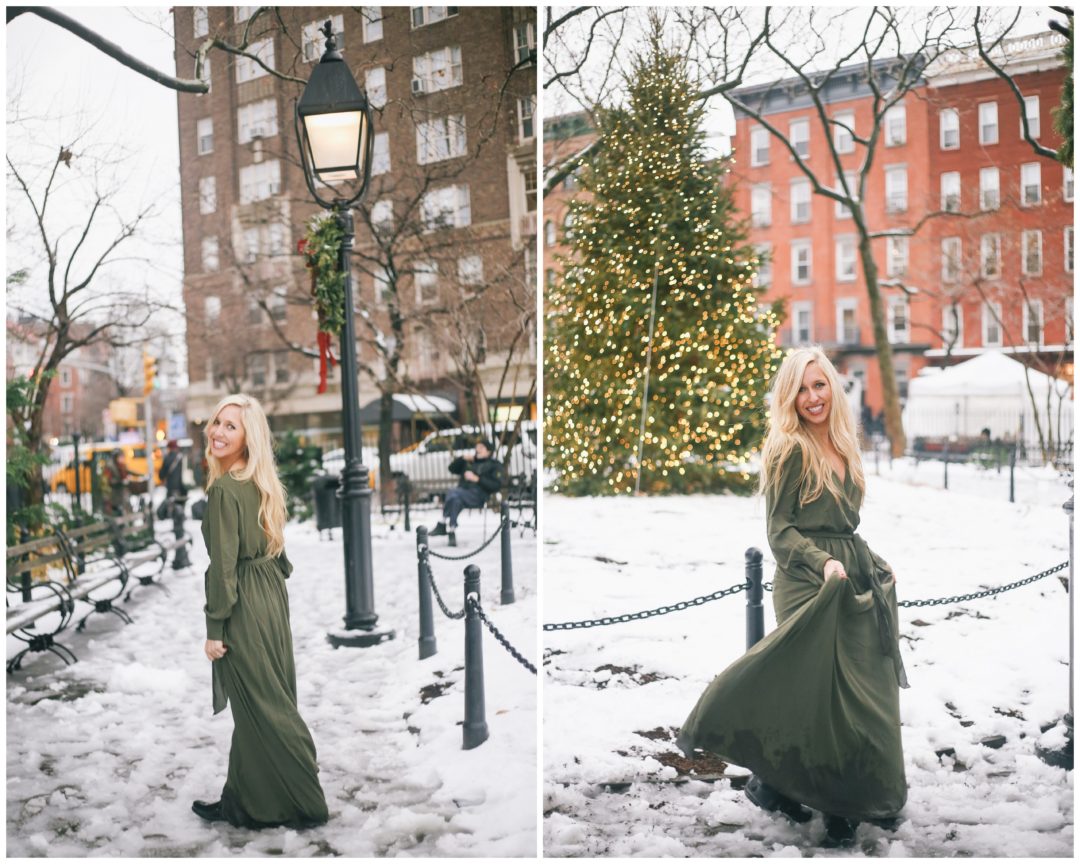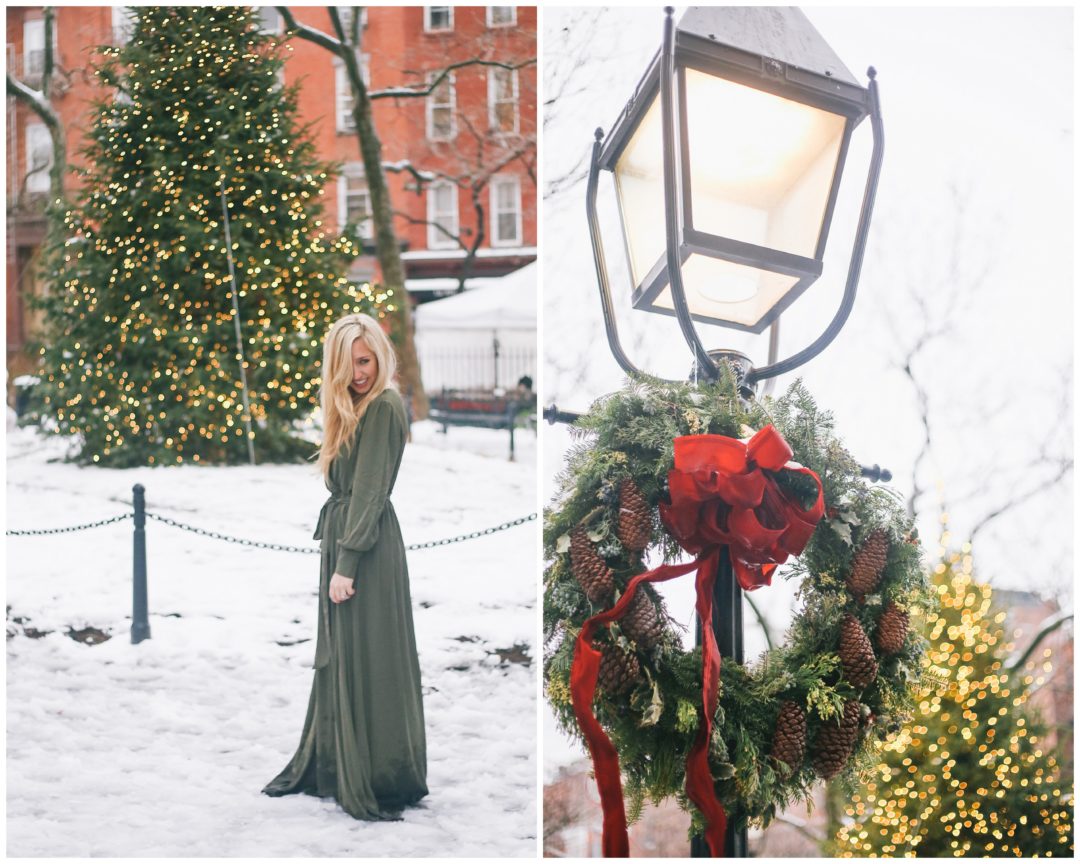 Also, this dress has become a go-to of mine! It is so comfortable and makes you want to twirl!
And I believe the olive color works from fall to spring, don't you?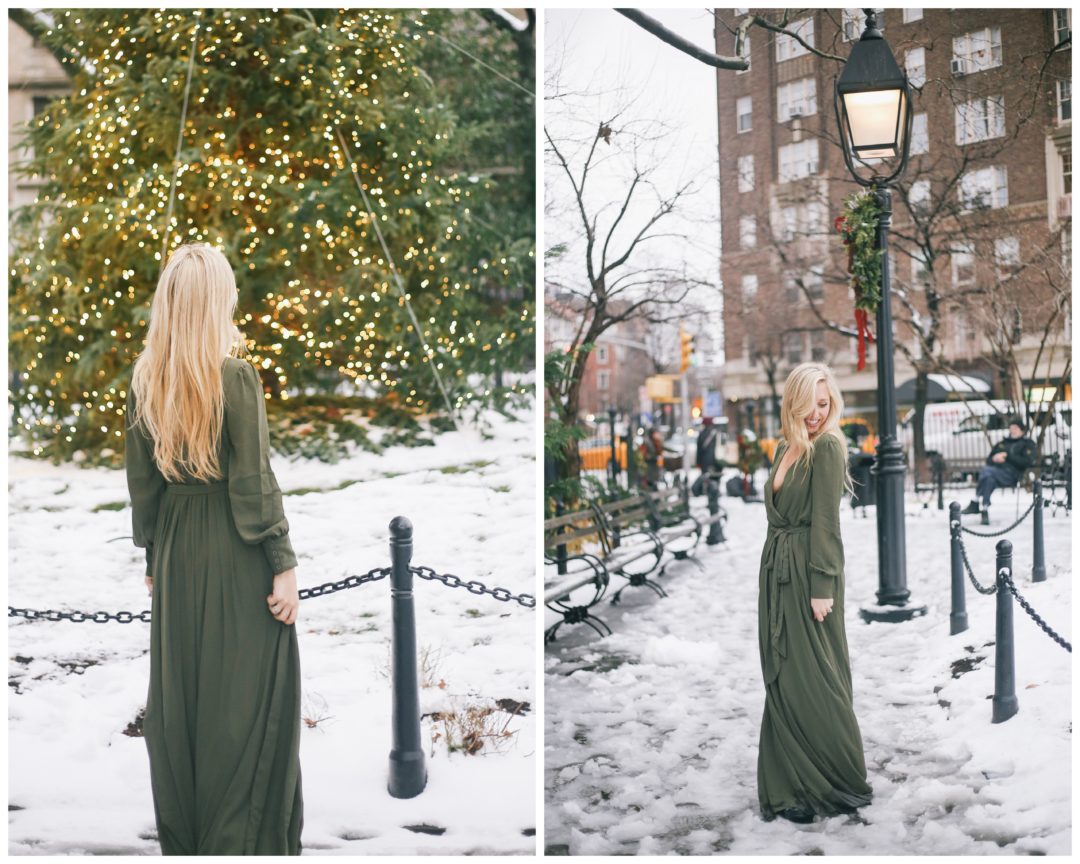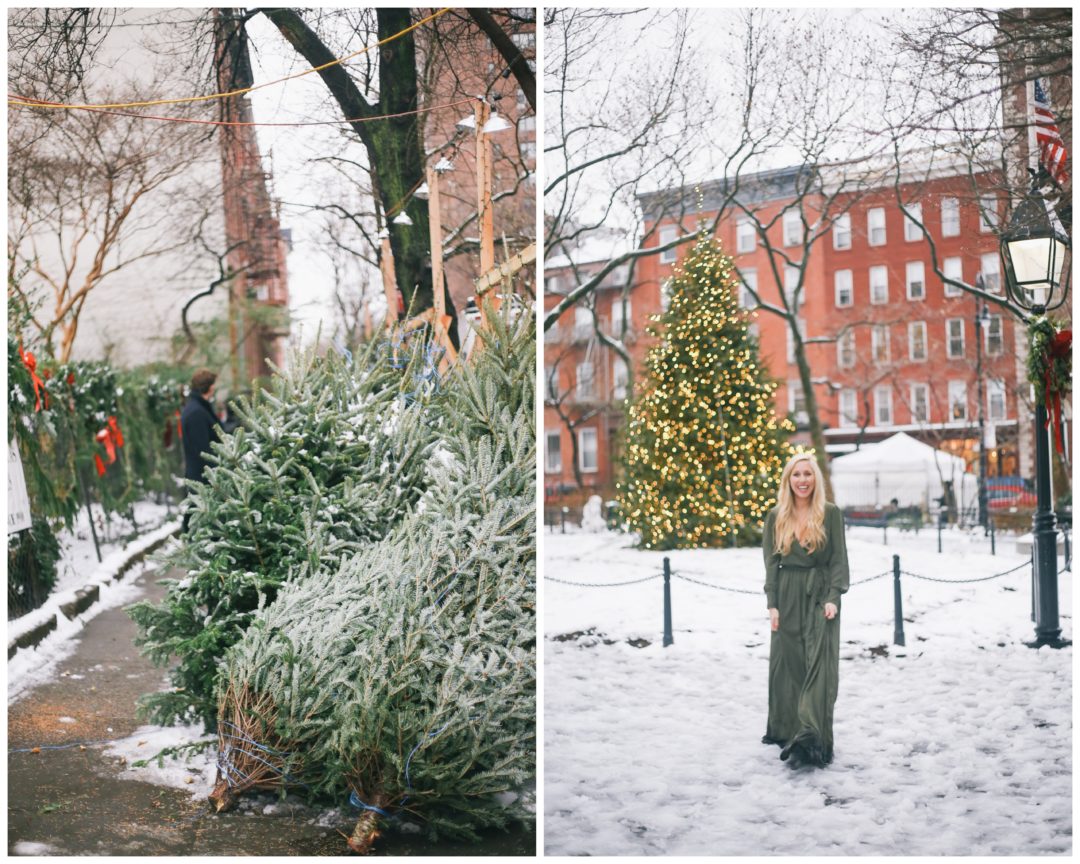 dress c/o MakeMeChic, similar here