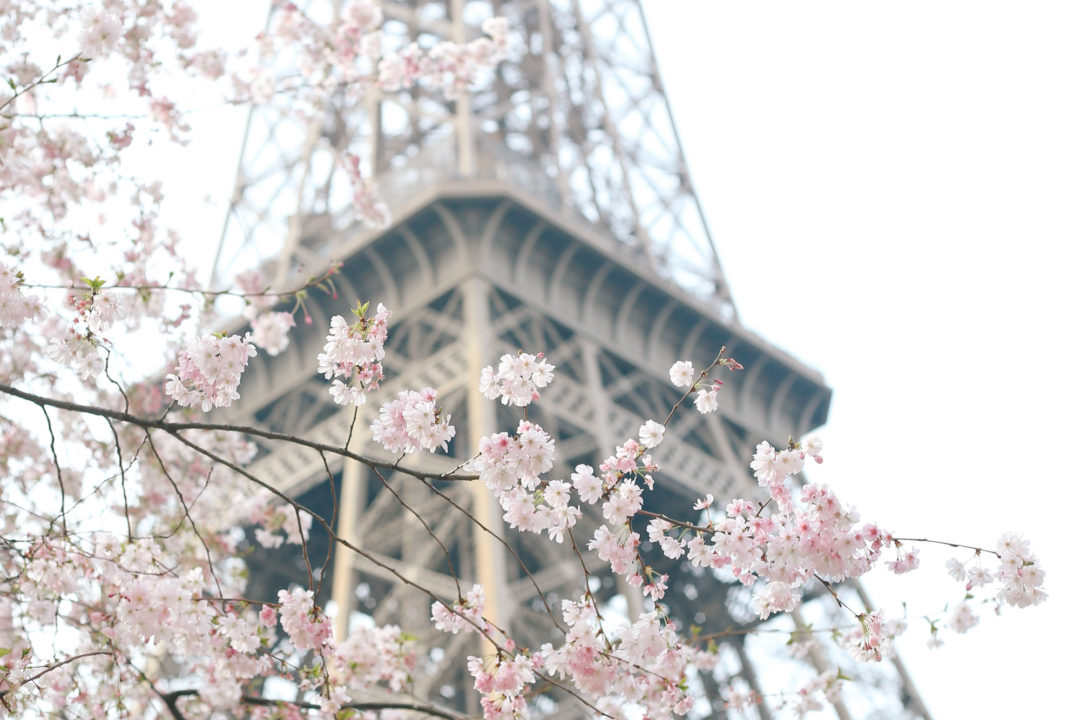 There are a few moments in life when I've thought to myself, remember this. Remember this moment, remember this feeling, remember this day. It's as though I am putting a bookmark in my memory. This perfect spring day in Paris was one of those days.
We had just checked into our Sofitel hotel by the Arc de Triomphe and had leisurely walked across the bridge toward to the Eiffel Tower. The cherry blossoms were just beginning to bloom, the sun was warm on my face and the Eiffel Tower was standing tall above the other limestone buildings. It was one of those magical moments that felt as though we had just stepped into a scene from a movie. Paris in the spring is what dreams are made of.
I am now back in New York City where our days are filled with fewer baguettes and a lot more rain. While my heart is longing to jump back to this perfect Parisian day, I'm reminiscing to my bookmarked memory and clinging to the cliché that April showers bring May flowers. Sometimes I need the reminder that it's the rainy days that make the perfect days just a little sweeter.
Do you ever bookmark memories?
What are some of your favorite memories?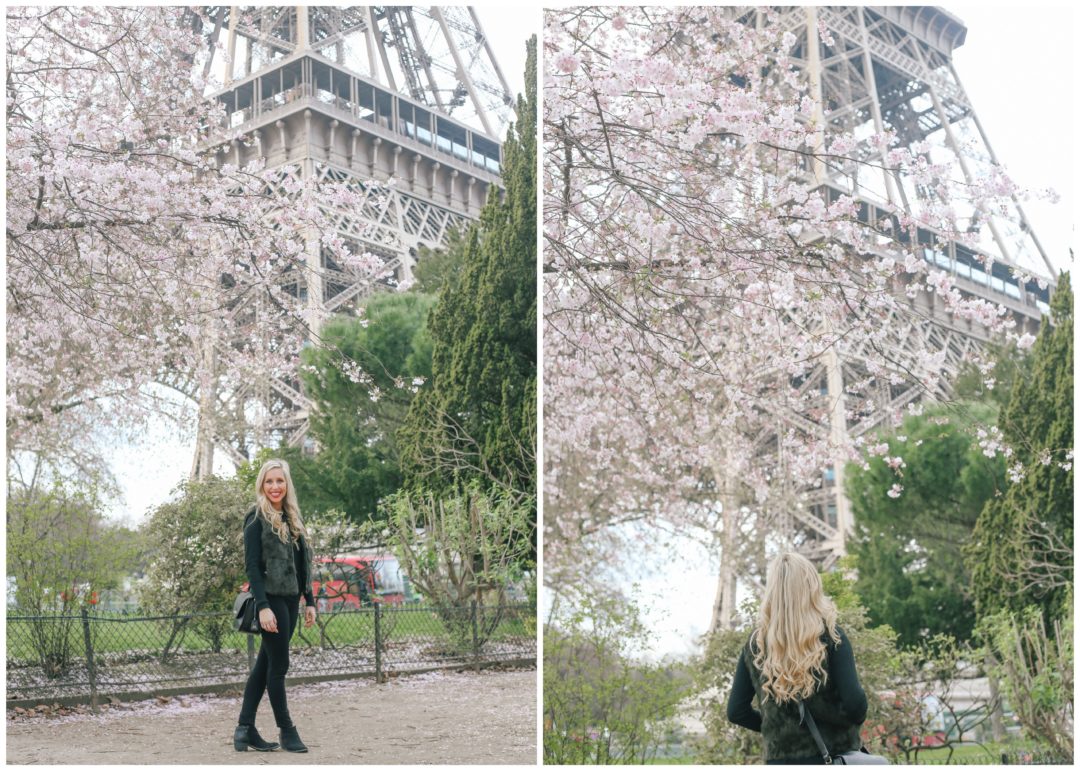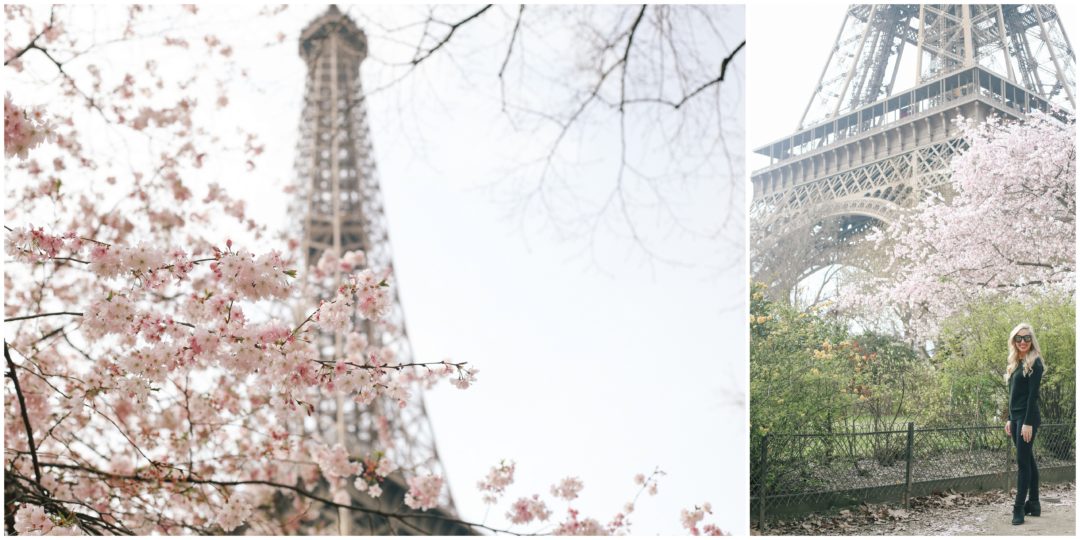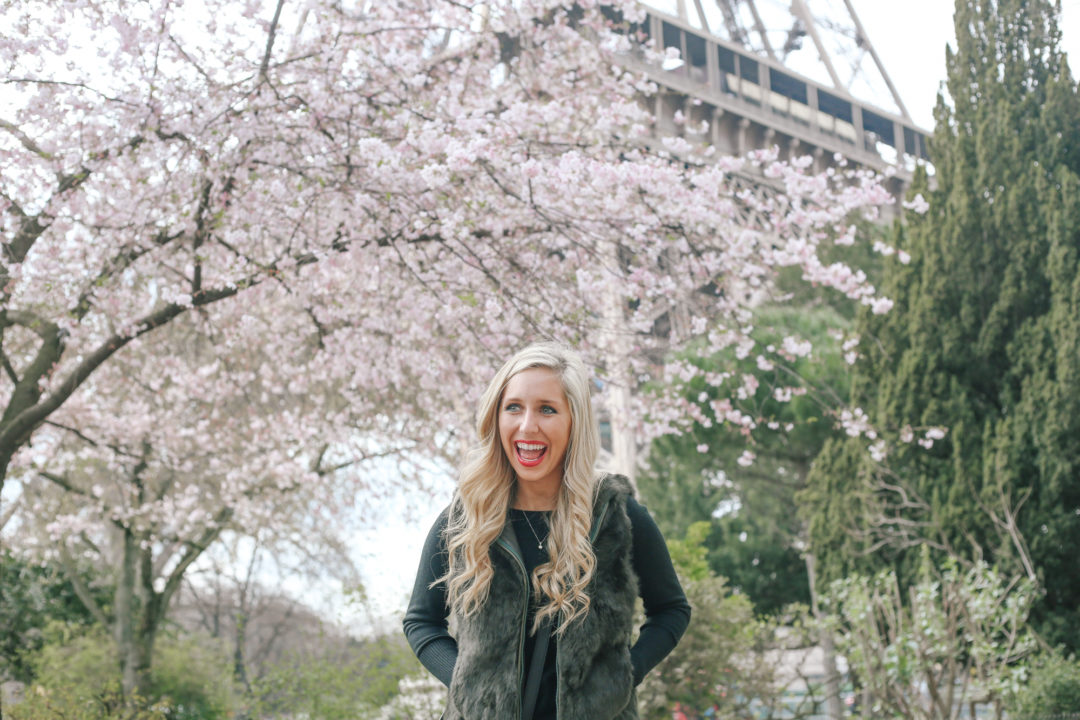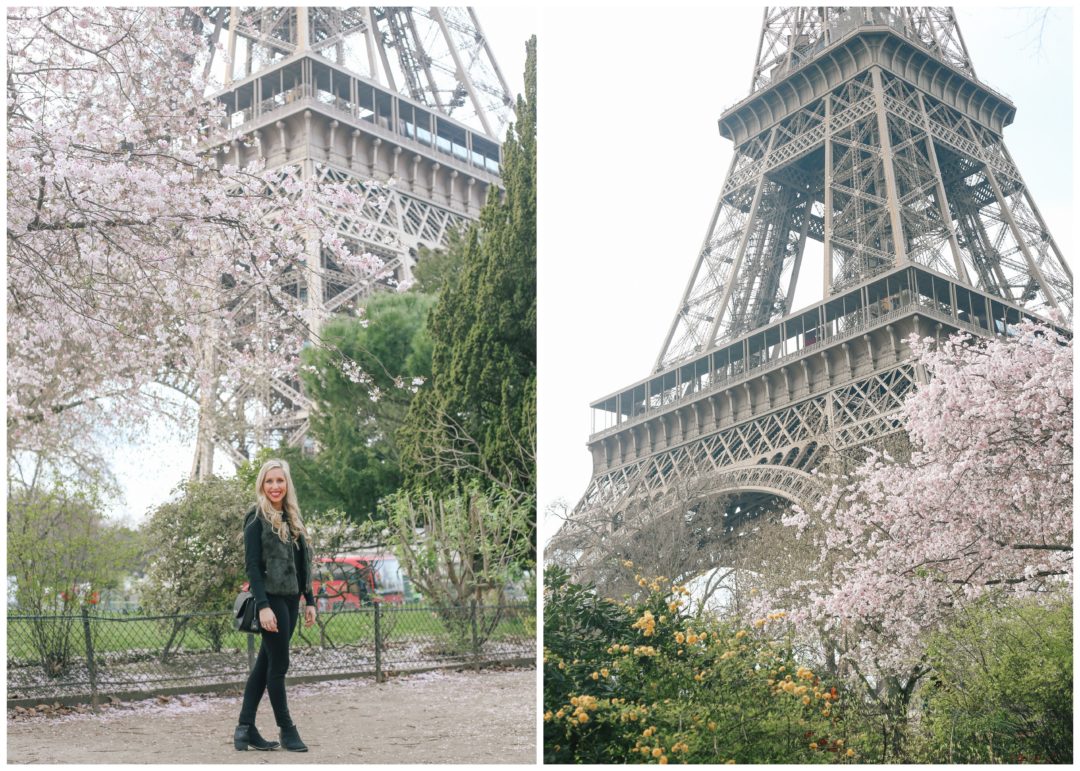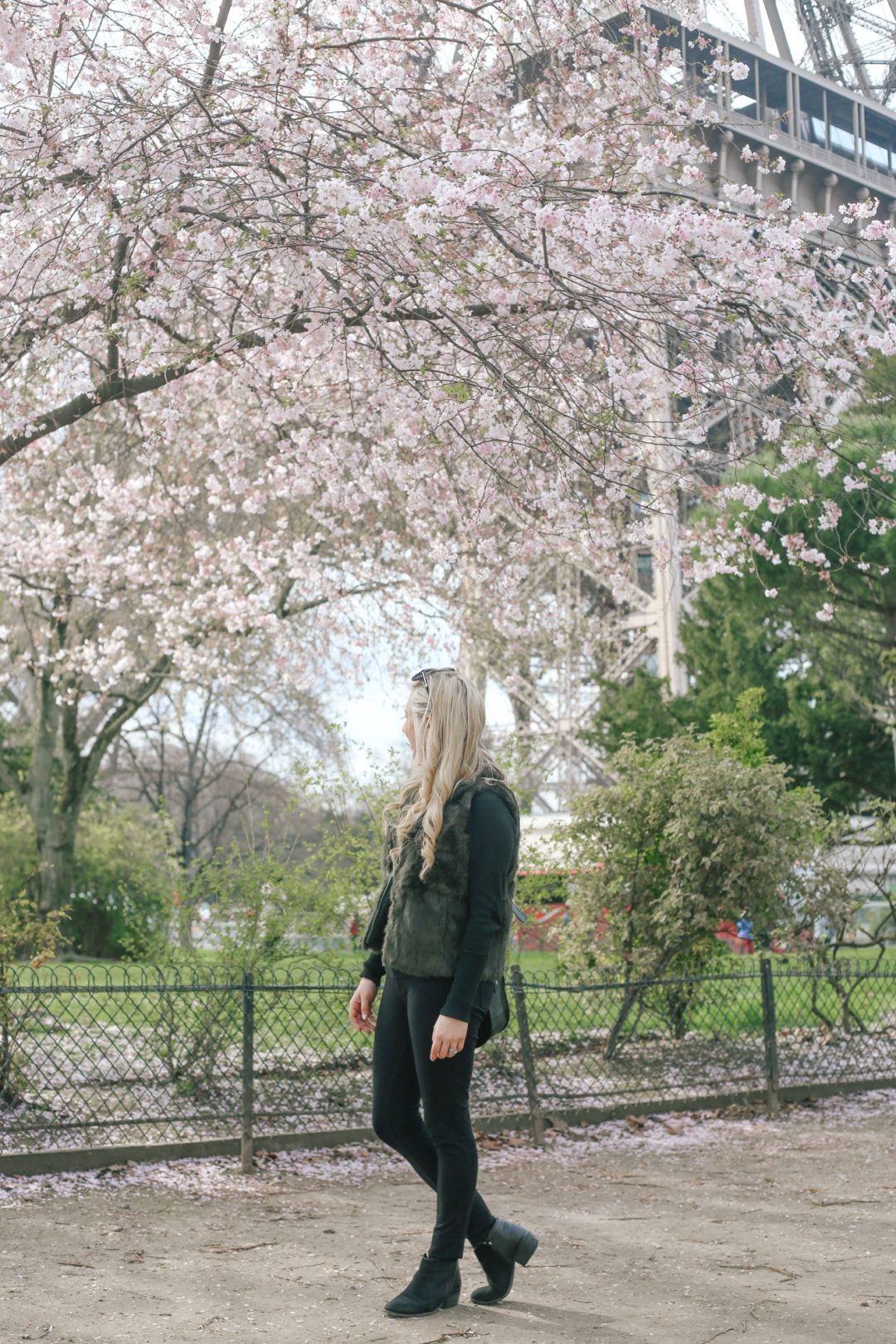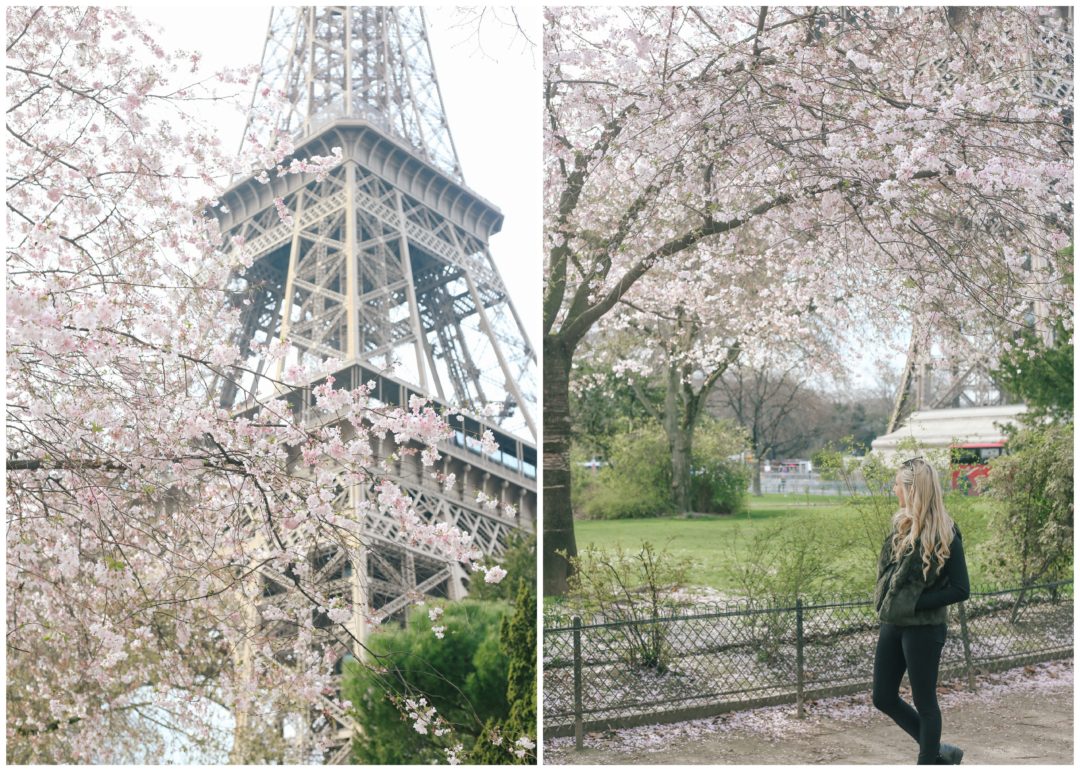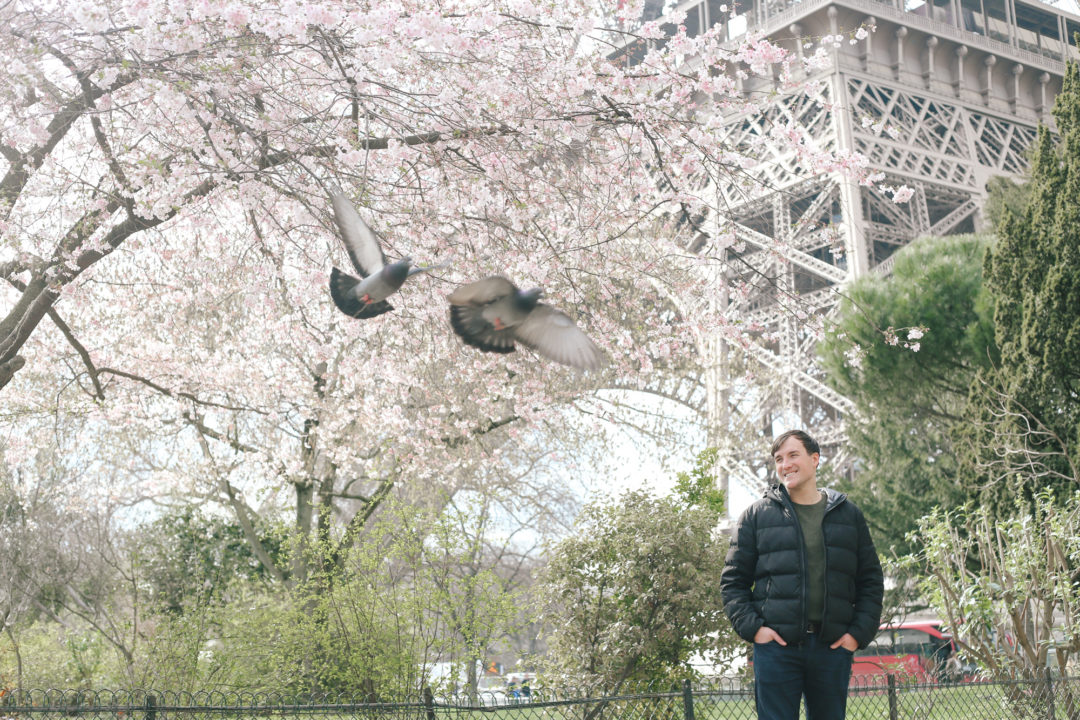 top Banana Republic :: Pants Nordstrom :: vest from a boutique in Paris, similar here
bag c/o Lo & Sons :: shoes Dune London :: necklace c/o CanadaMark & Serendipity
sunglasses Karen Walker c/o DFS