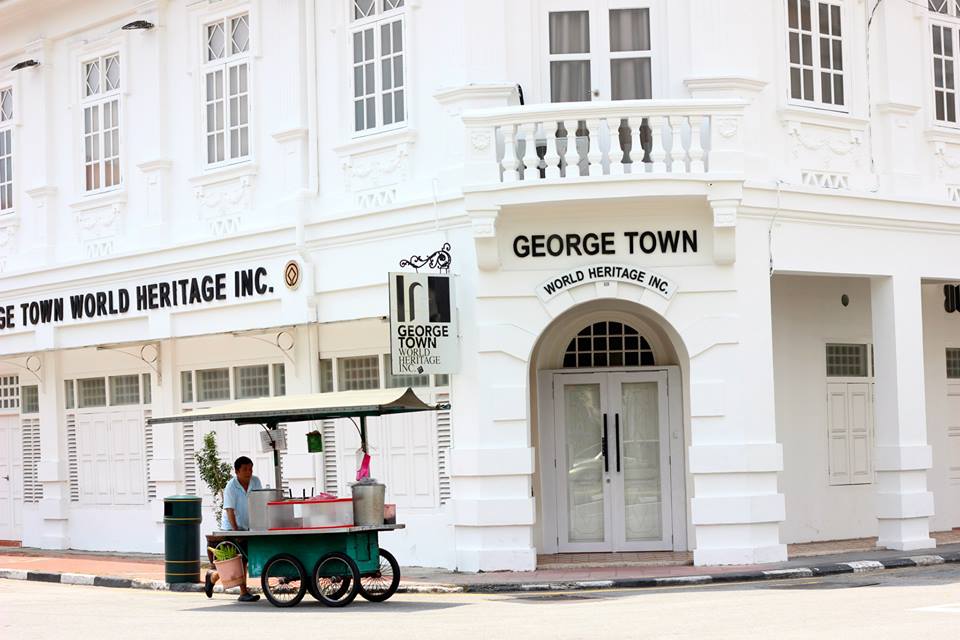 We spent almost a week in Penang, Malaysia and it was incredible. We stayed in the Georgetown area of Penang. If I am being honest, it was our first Asian city to really dive into the culture and I wish we had taken better advantage of it. Hindsight is 20-20. Luckily, I'm going to share with you the inside scoop on what to do in Penang, Malaysia!
The city is filled with so much color, sounds and scents- good and bad. I was nervous to try all of the delightful curries and a ton of the authentic food, so please learn from my mistake- JUST TRY IT. Everything. You only live once, so try the food- regardless of how it is served or what it may look like. We were just getting used to street carts and eating out of used dishes. Now I would have a field day, as Penang is known for their delicious foods.
Not only is this city filled with great food, you will find an abundance of street art painted on the side of buildings and some of the most incredible architecture and temples! We even spent part of our day listening to a local monk tell his life story- it was riveting! Sometimes, the best part about traveling is simply hearing stories about the locals.
Itinerary:
We didn't plan a specific itinerary, but knew we just wanted to meander around the city. Each street was filled with food vendors, temples, color and art. In my opinion, you really only need 3 or 4 days here.
Airport:

Penang International Airport
Hotel:
Apollo Hotel
{we stayed here purely because of the price, location & rooftop. it was $33/night + free breakfast and snacks. if we were trying to be cheap again, i would stay here for the incredible service, rooftop, snacks/breakfast. the location was perfect!}
Restaurants:
Street Vendors {there are thousands & they are cheap- try a few}
Any café {remember, we weren't too adventurous in our foods yet so cafés were safe options}
Kebaya {cute, local}
Soul Cafe {italian, i'm embarrassed to admit we needed a break from asian}
Bella Italia {pizza, again we just needed something we were used to}
Transportation:
We walked 99% of the time
Taxi
My top recommendations:
Bring a shawl or something to cover your shoulders for the temples {men & women}
Try local food from a street vendor- even if it smells/looks funny
Visit the city center & walk alongside the water
Protect your bags- pick pocketing or straight up snatching your bag/camera is a big deal here
Keep your eye out for art painted on the side of buildings- some of it is really creative
Check out the old Fort near the water