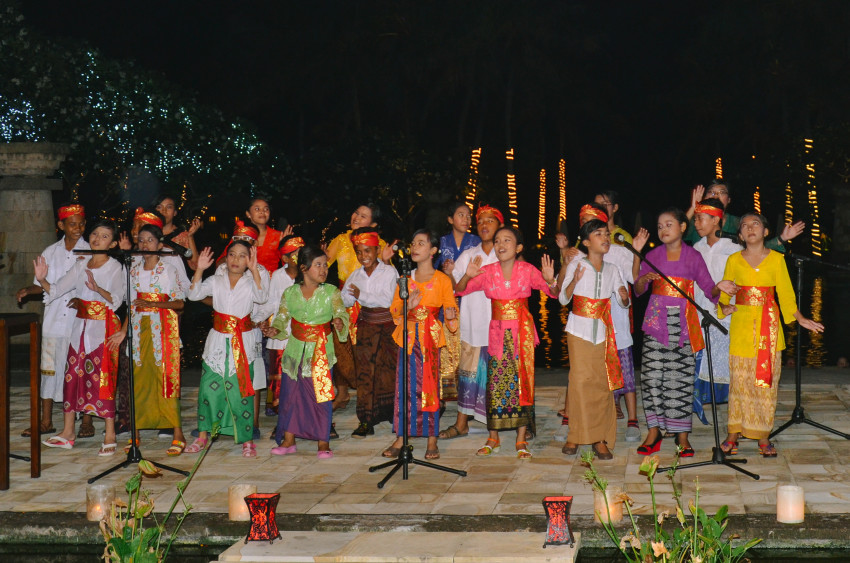 This past Christmas was easily the strangest Christmas I have ever experienced. Having said that, is was also one of the most memorable and possibly my favorite Christmas ever. While I missed the cold weather, the gathering with friends and family, and the general Christmas festivities… I wouldn't trade this Christmas season with my 20 third graders for the world. Few things bring me more joy than watching people of other cultures sing songs about Jesus and hearing them retell the real Christmas story.
We spent most of the holiday season in our home city of Nakhon Si Thammarat in Thailand but we spent the week of Christmas with my family in Bali, Indonesia. Our week in Bali was filled with adventure, culture, swimming, and relaxing. It was perfect. While the entire trip was perfect, one night easily stands out as one of my favorites. On Christmas Eve we had dinner reservations at the main restaurant at our resort. Imagine sitting outside by the beach, Christmas lights dancing in the pools reflection, while eating the most incredible food. Seriously, the food was out of this world good!! But what made the night so memorable was the live music.
The resort we stayed at partners with a school that provides an education to low income families and orphans. The students are taught to read and write so they have a chance to have a better future. One of the ways they help the students learn English is through song. So we ate dinner listening to 20+ sweet little Balinese boys and girls sing songs about Jesus and the Christmas season. It was beautiful. Bali is a Hindu island- so I know the students are most likely not Christians, but praise the Lord they are at least learning something about Jesus… even if it is just through song.
Are they not the sweetest little things you have ever seen?
And how gorgeous are their true Balinese style outfits?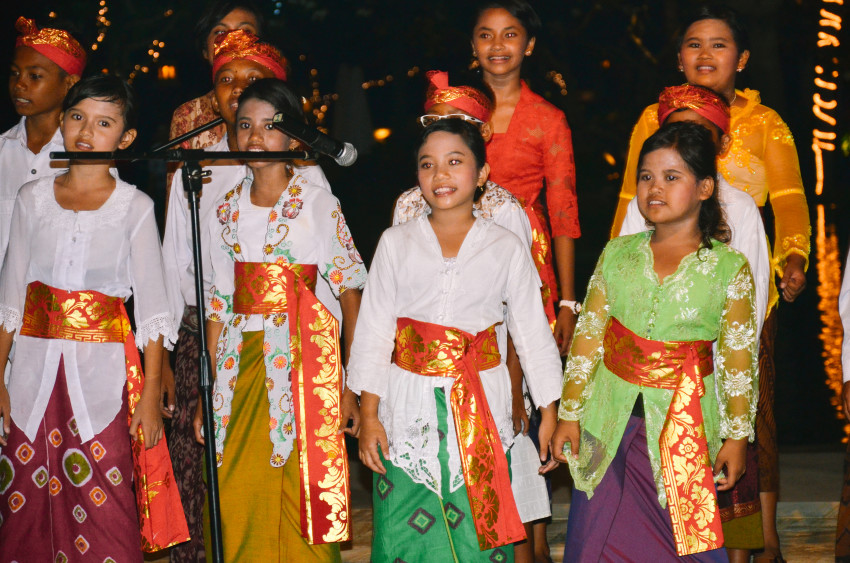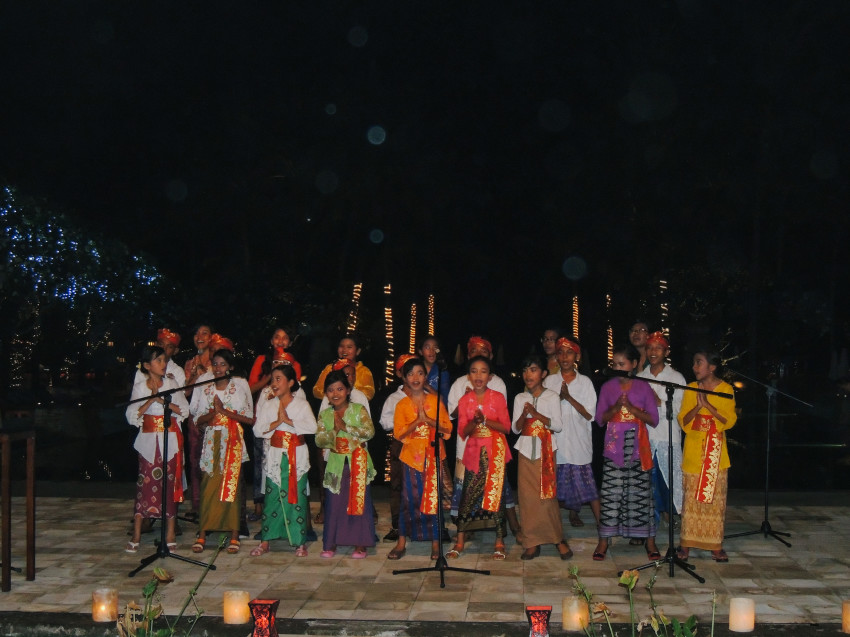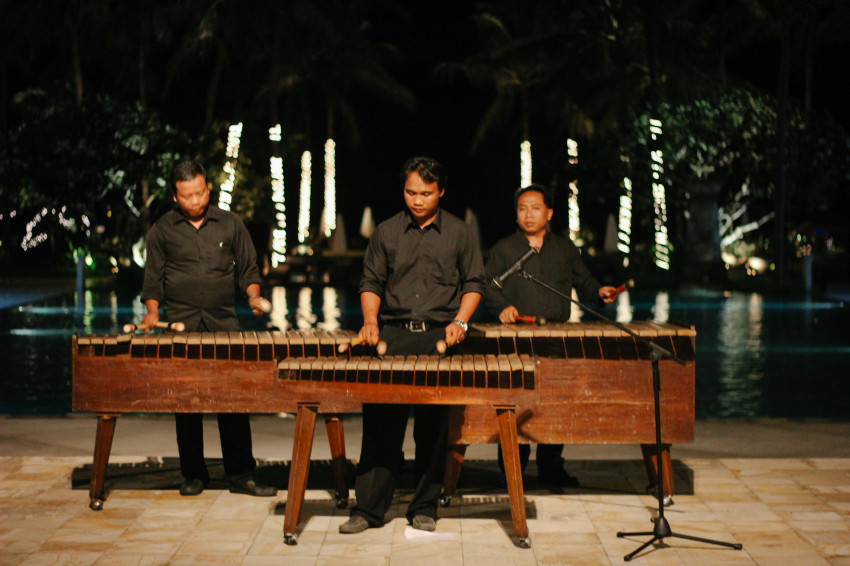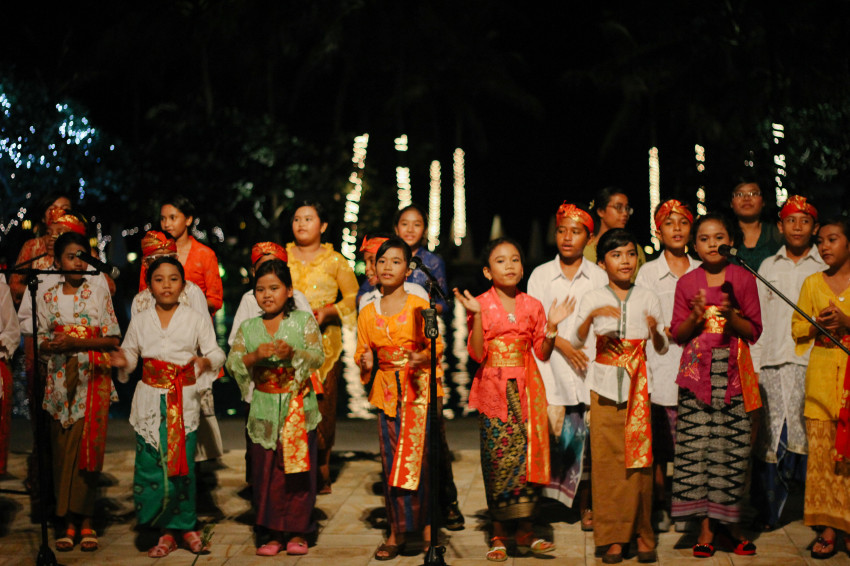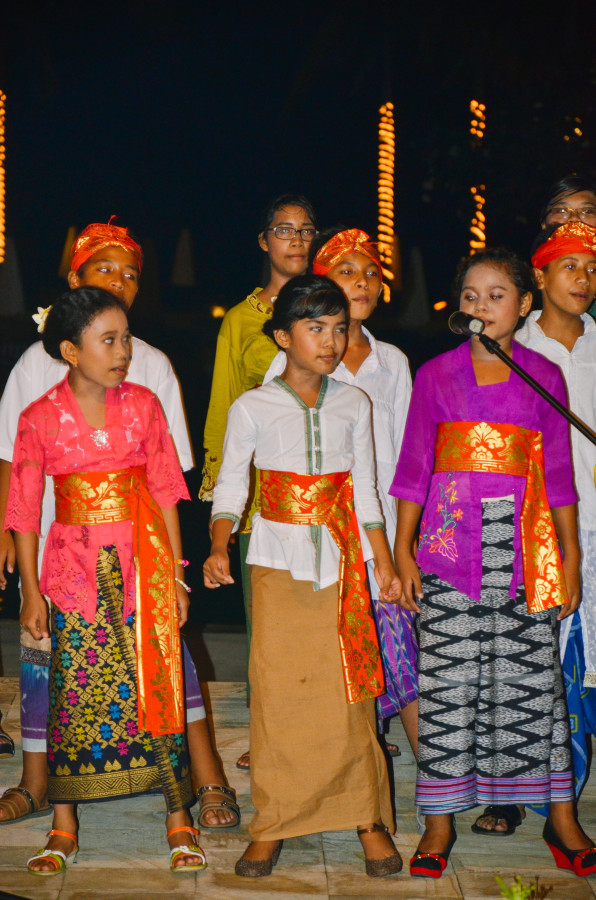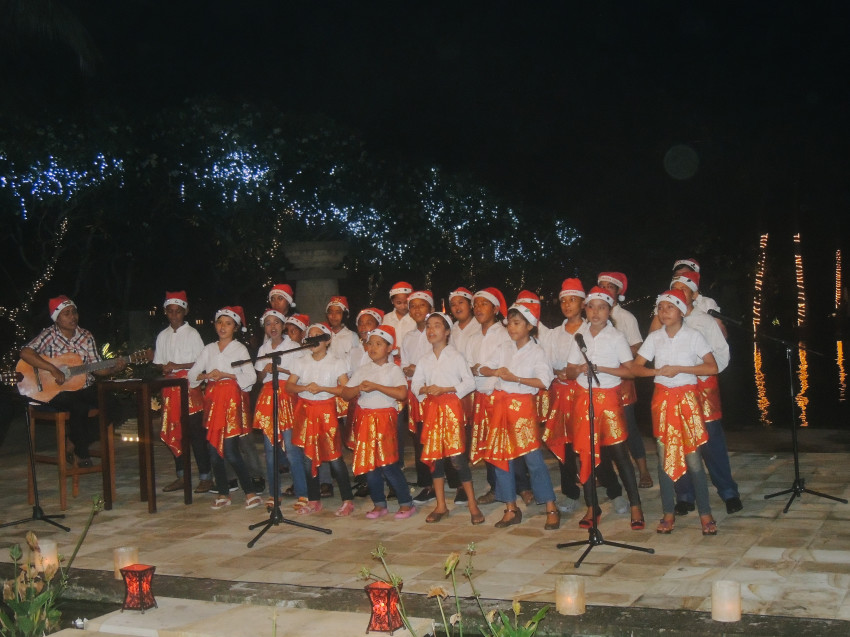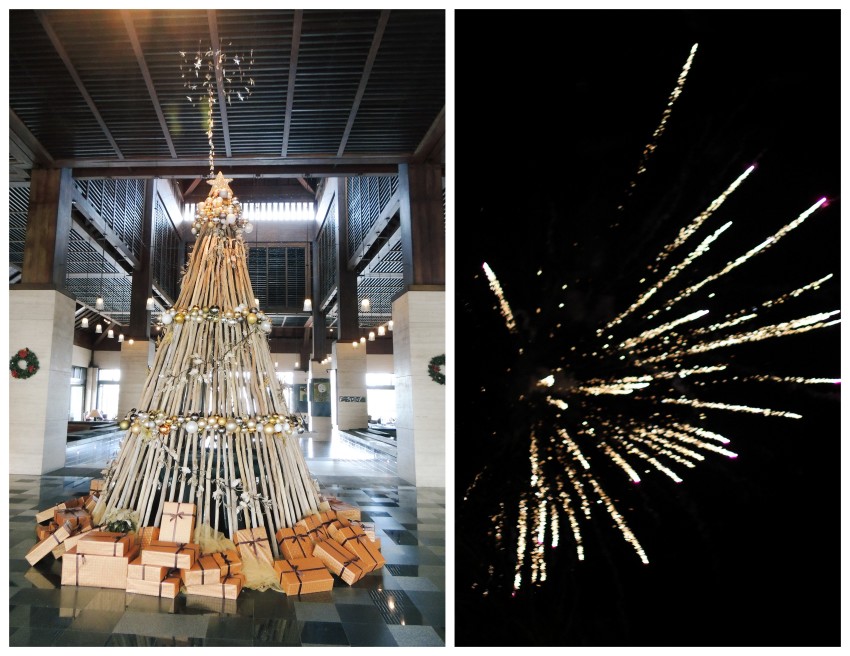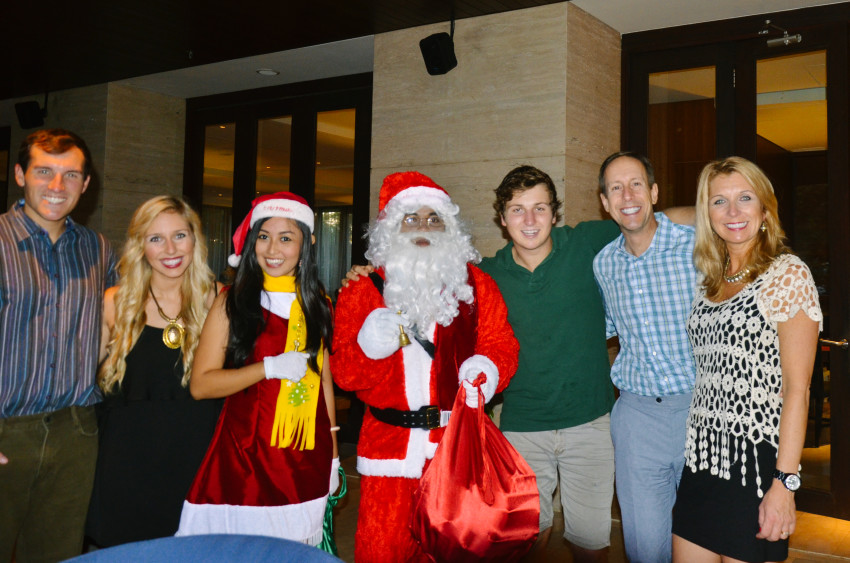 I'll be posting all the details of our trip to Bali soon! If you ever plan on making it out to Bali I have a few contacts you MUST use and a few places you MUST visit!