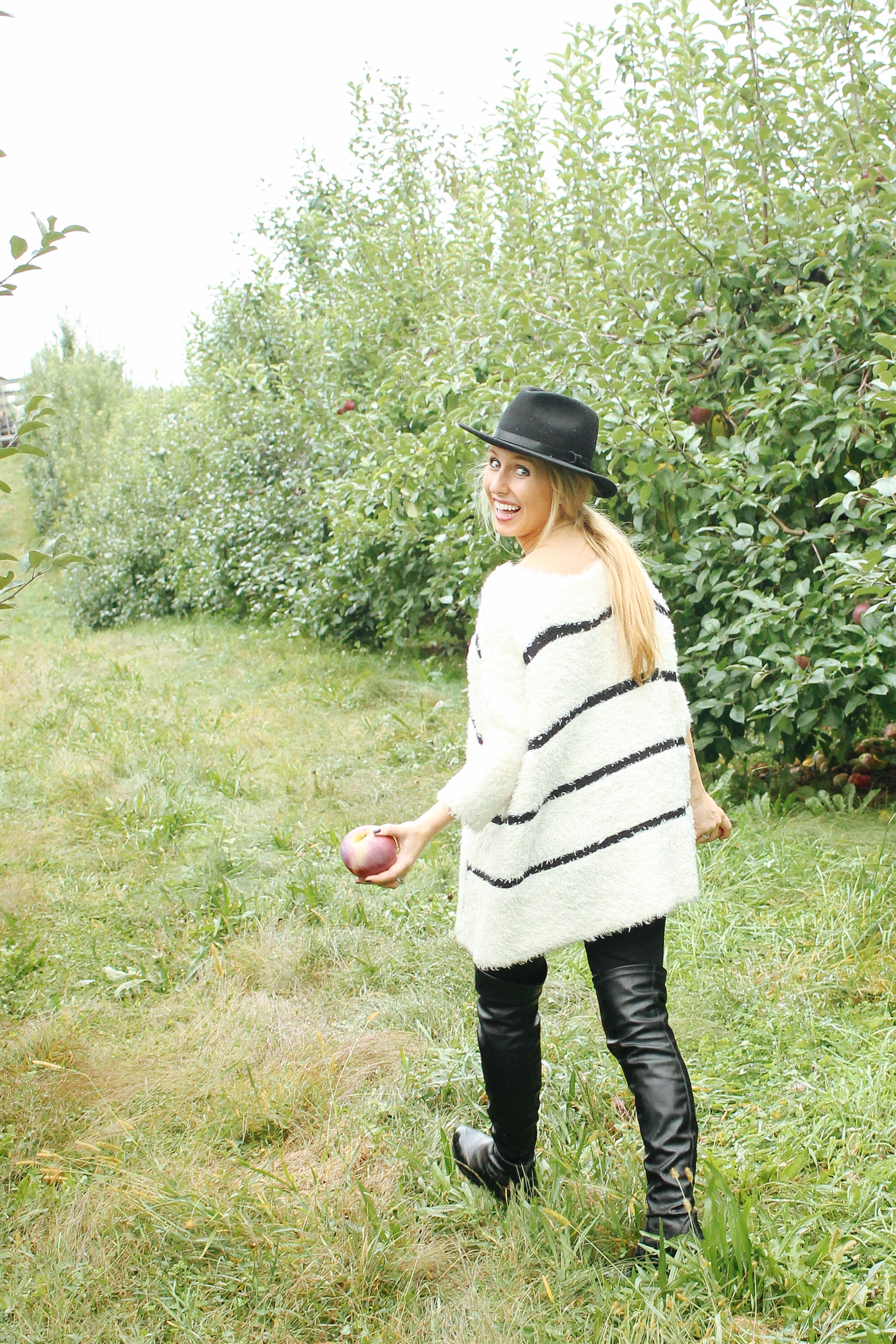 Sometimes, the best days are the spontaneous days- the days where you change all premeditated plans and just say yes! Sunday was one of those days. As we were walking to church that morning, one of my dear friends called and asked if we wanted to rent a car, leave the city and drive to upstate New York to go apple picking. I mean, how can you turn down apple picking in the fall? And to make it even better, we were able to attend the annual Applefest Festival!
It was truly a magical day filled with apples, pumpkins, changing leaves, good food, great friend and ciders!
Stay tuned, the second half of our day will be posted soon!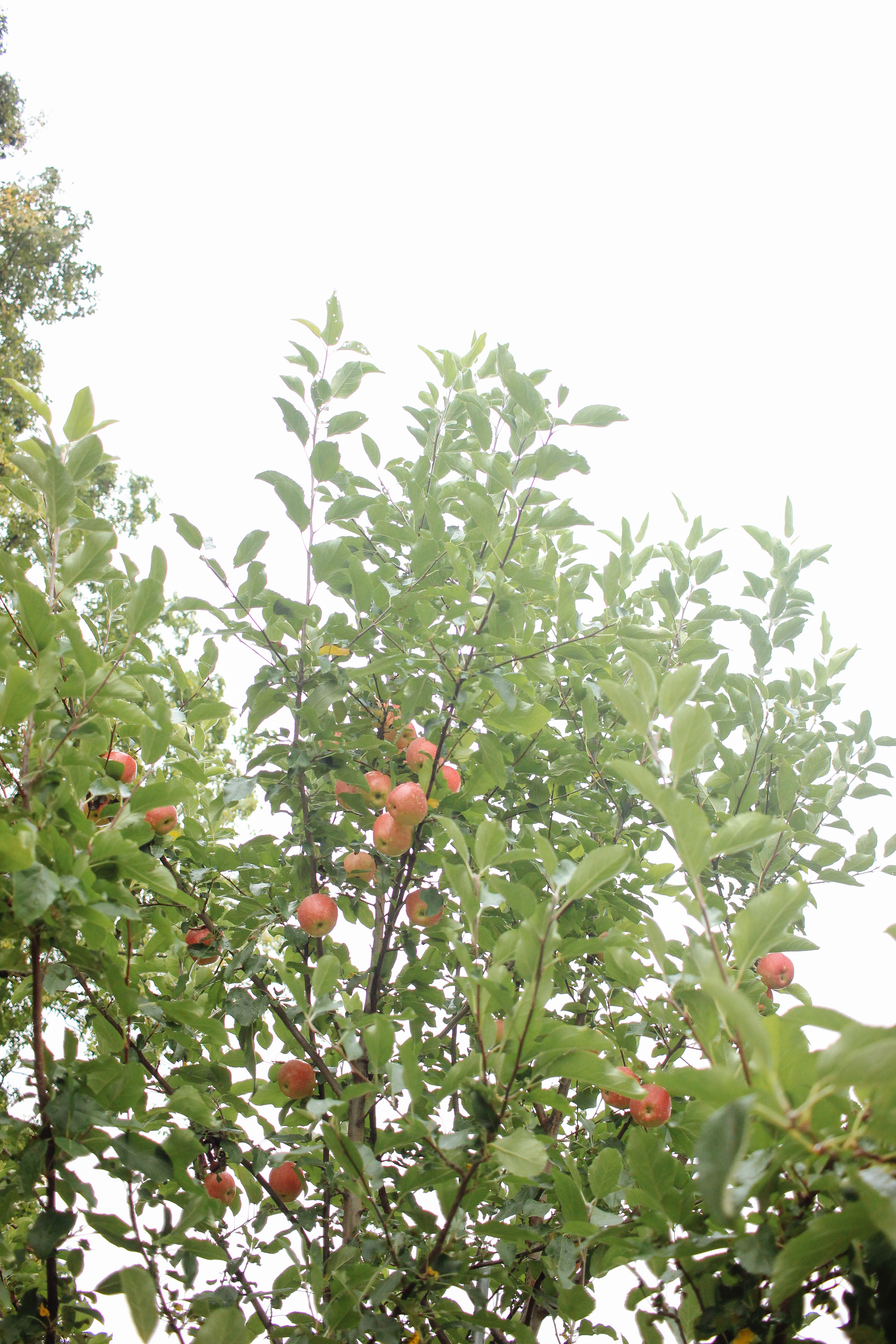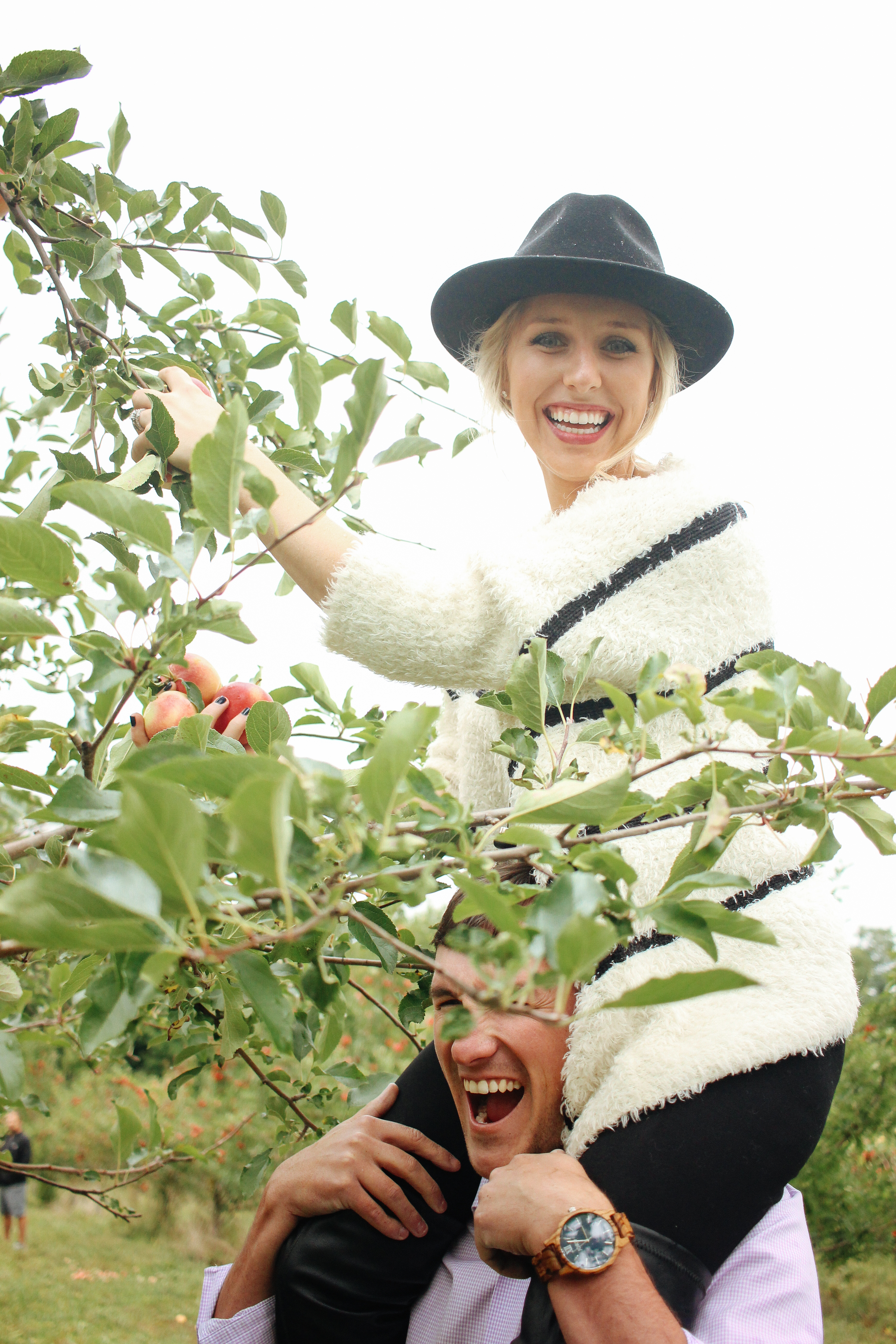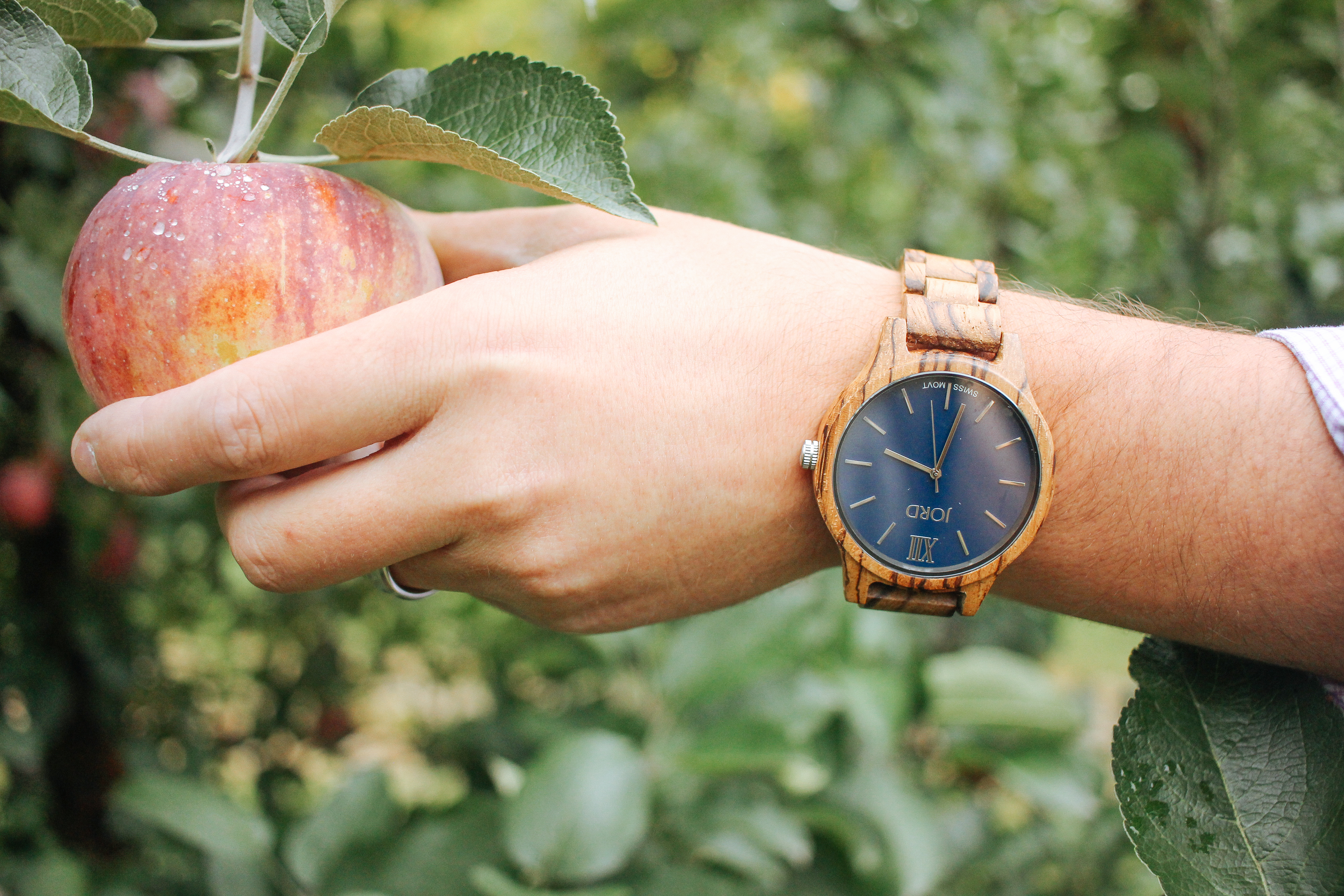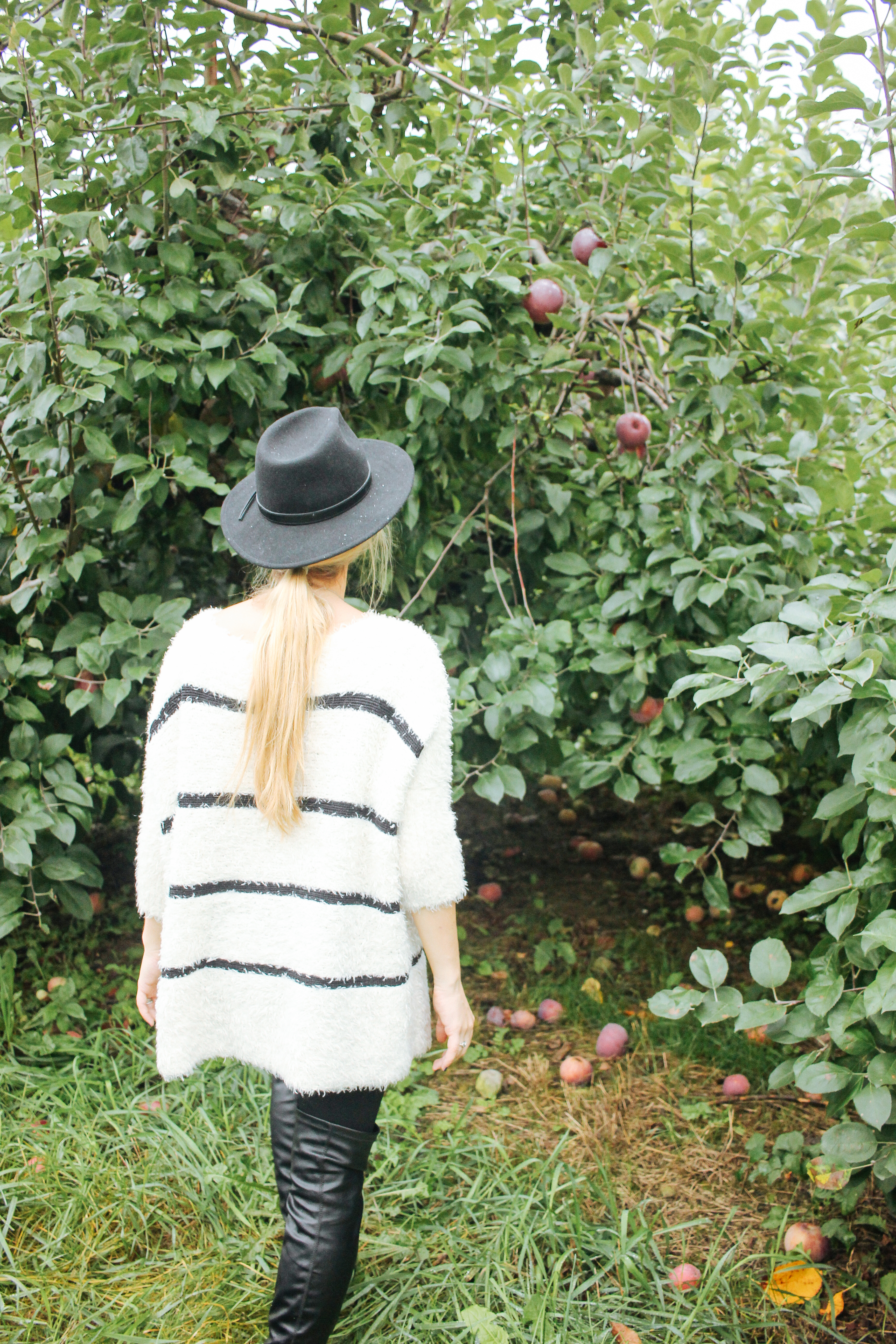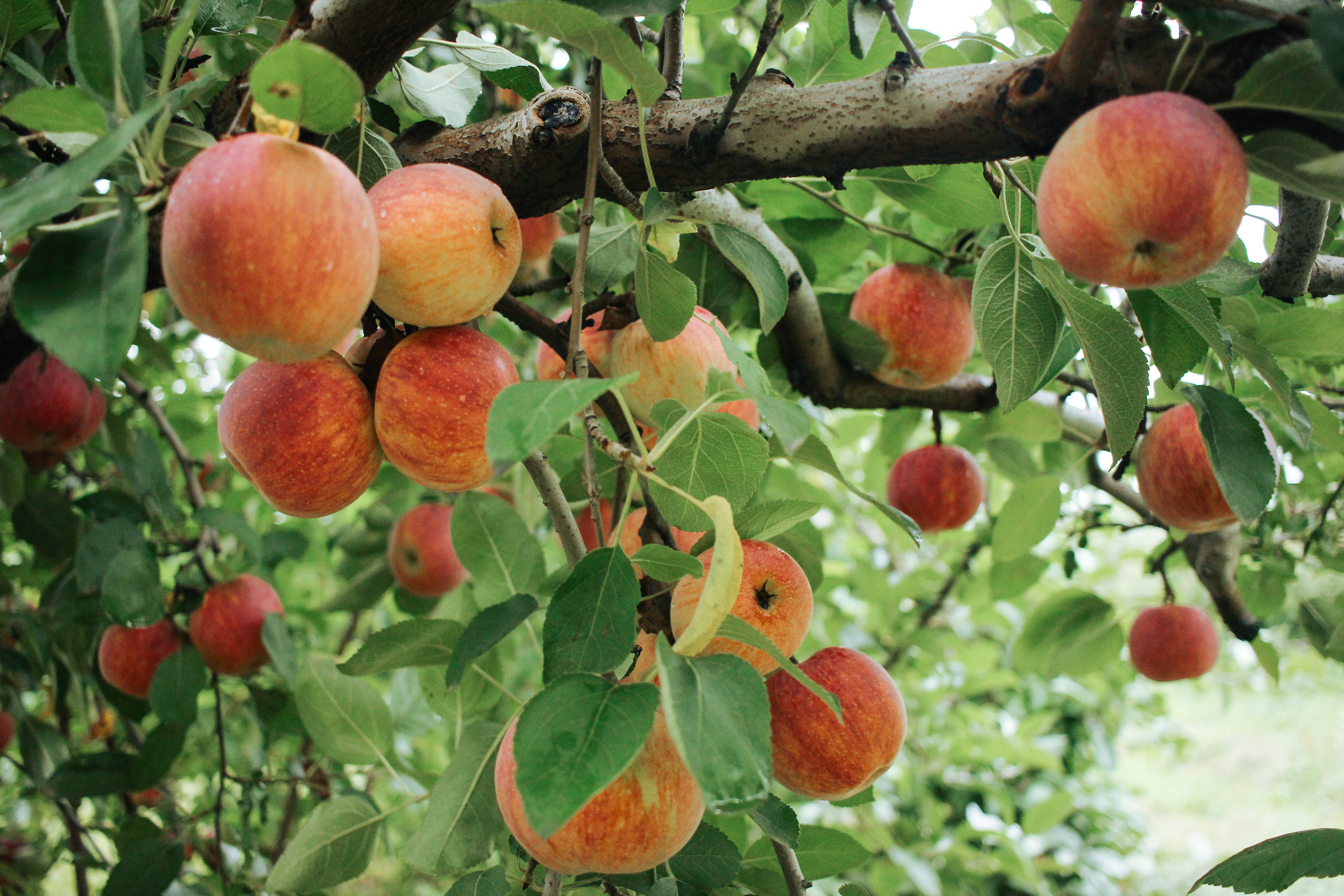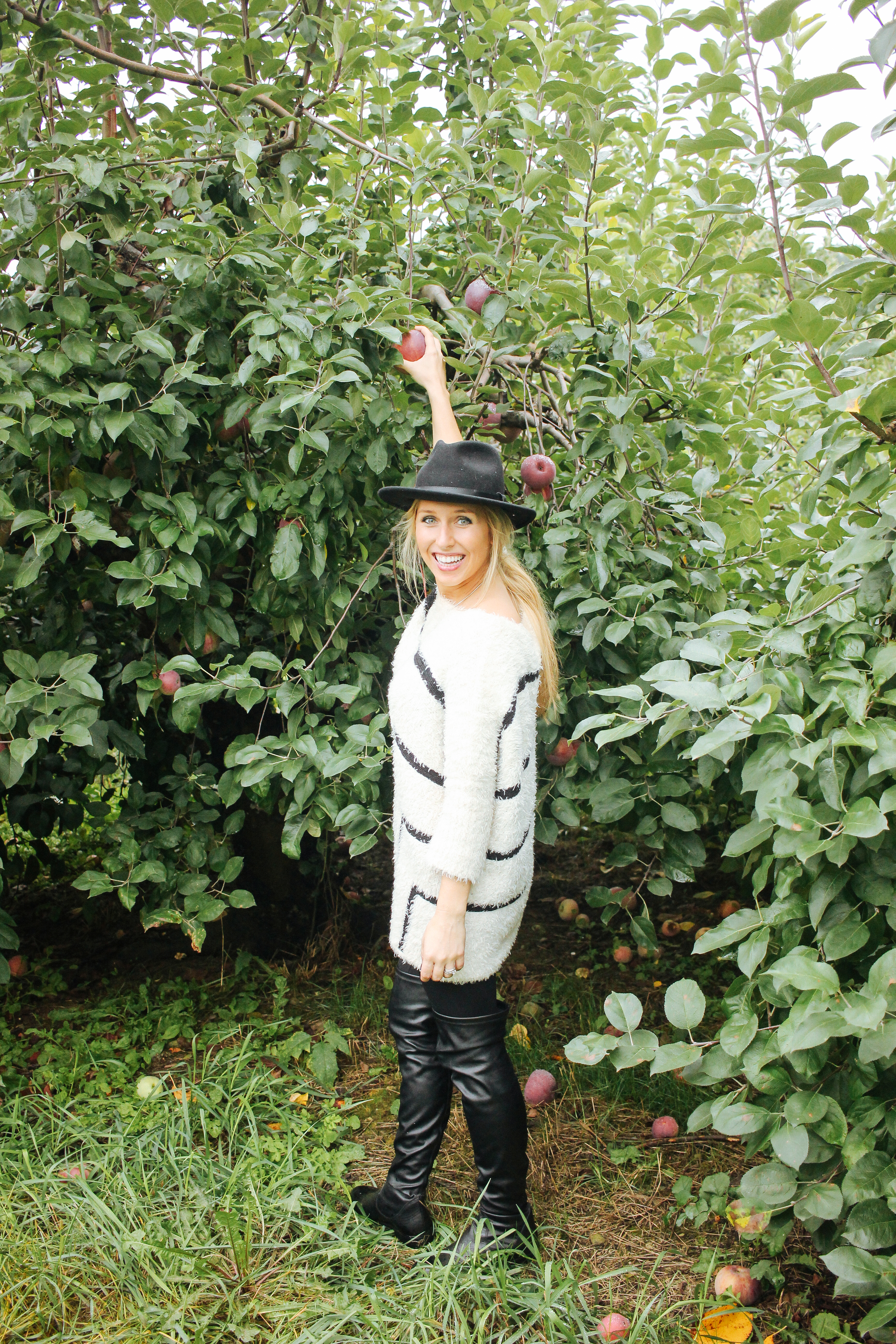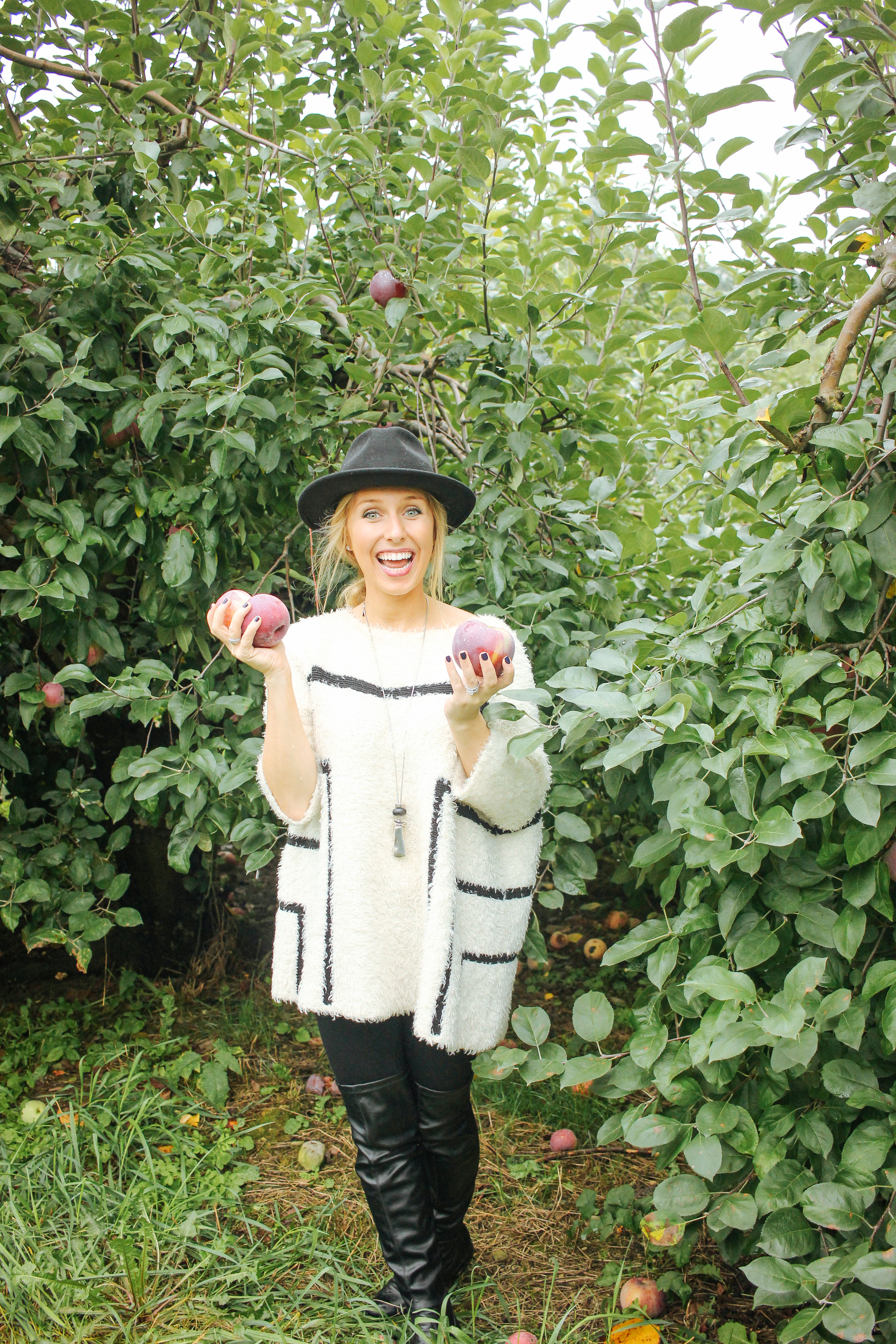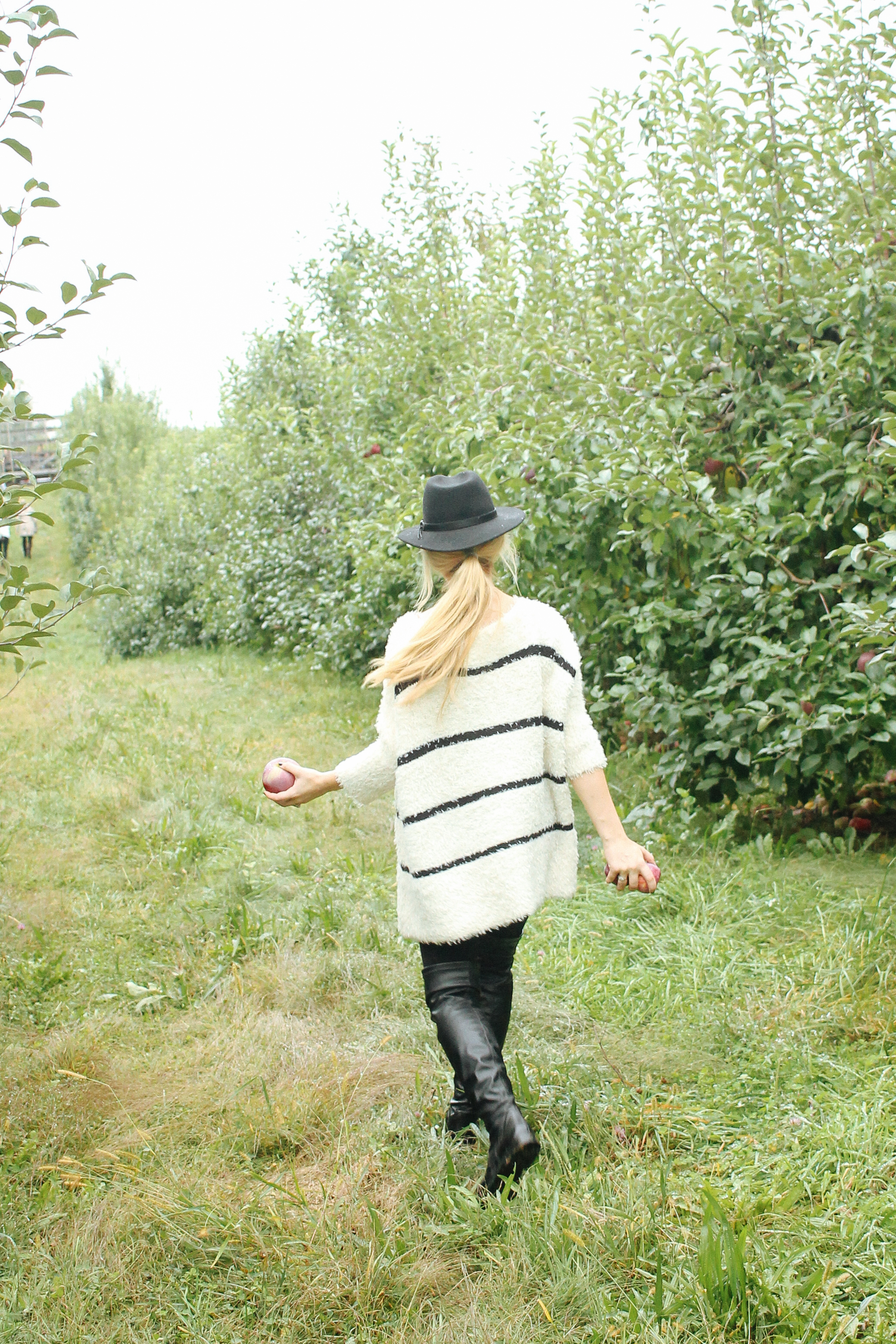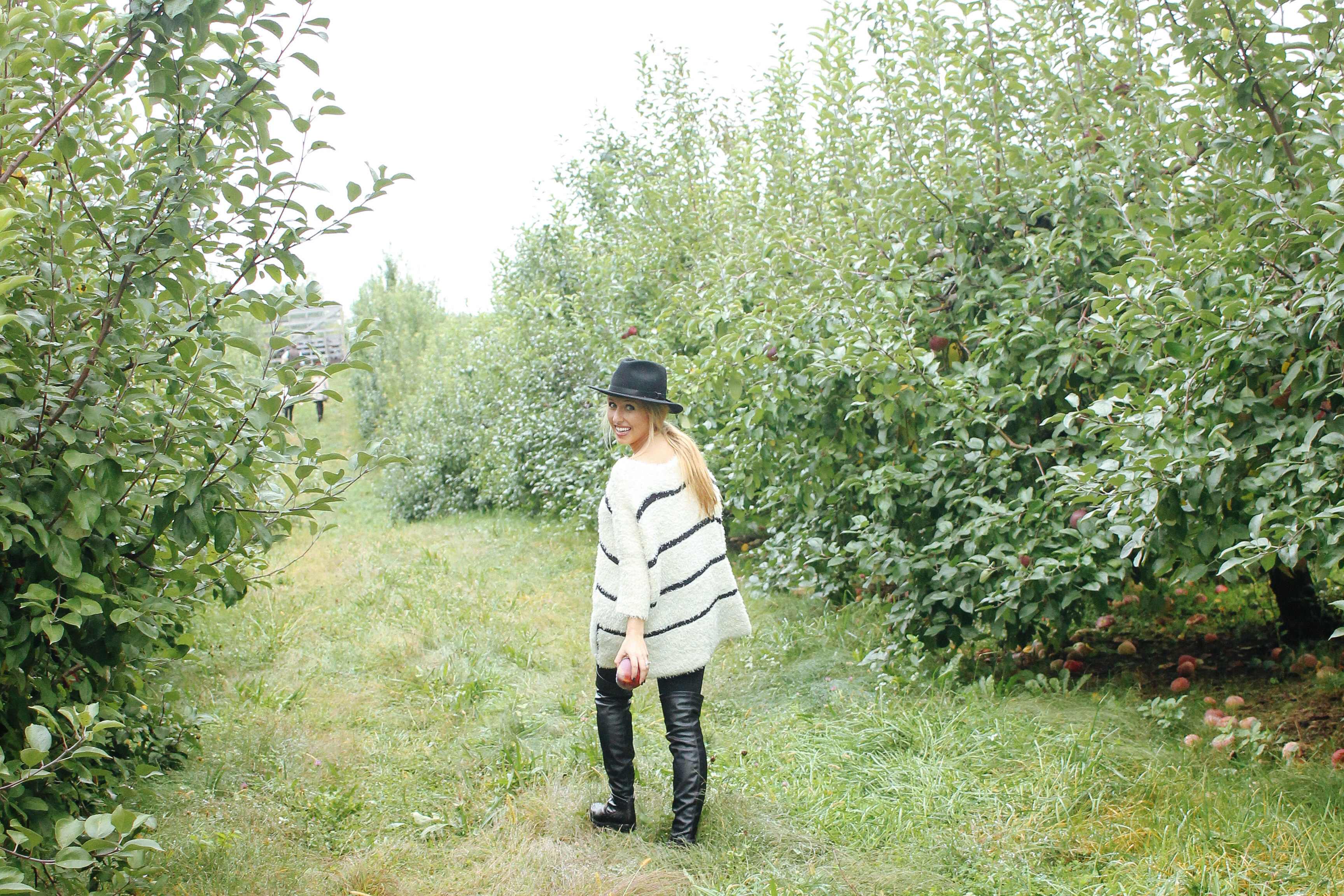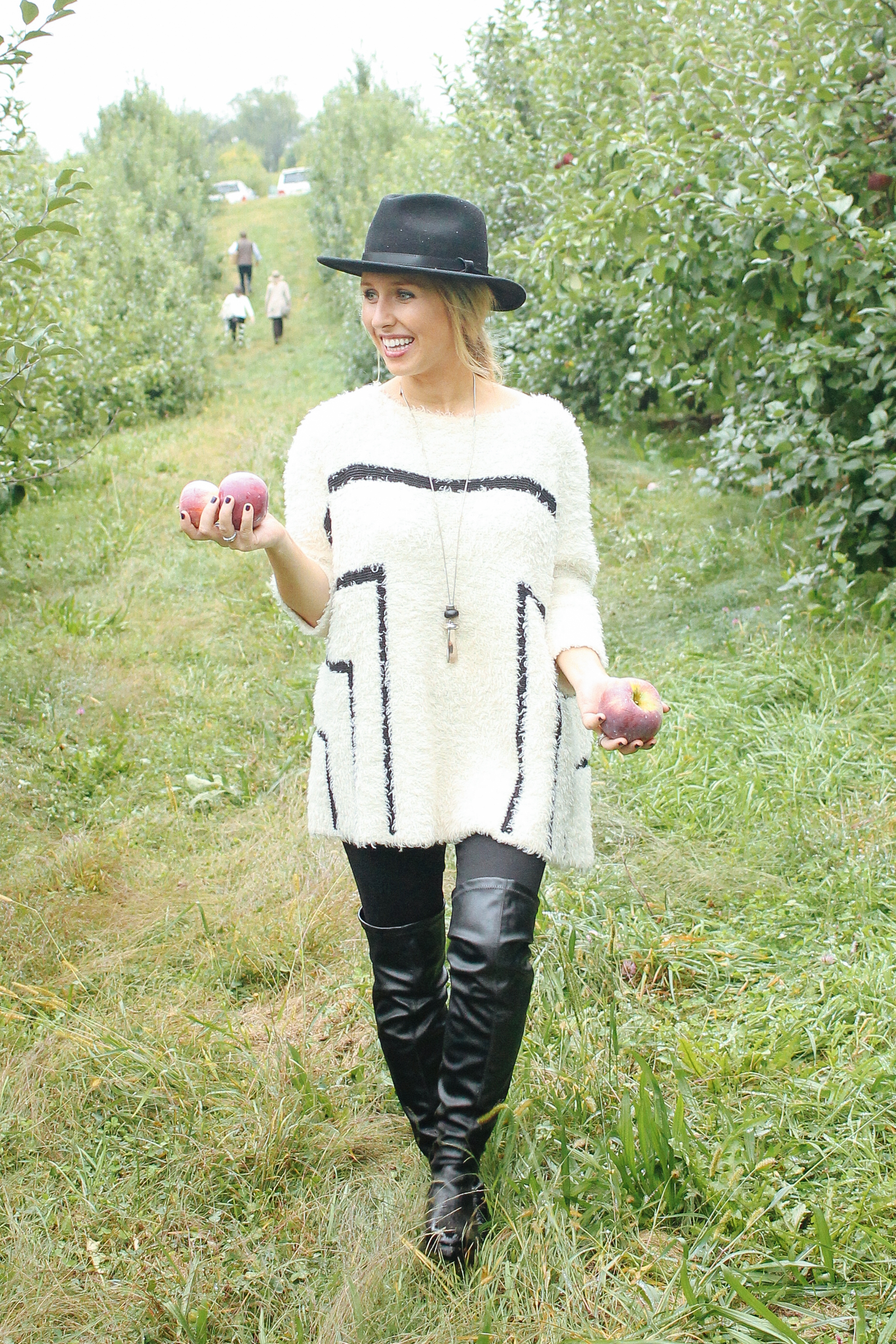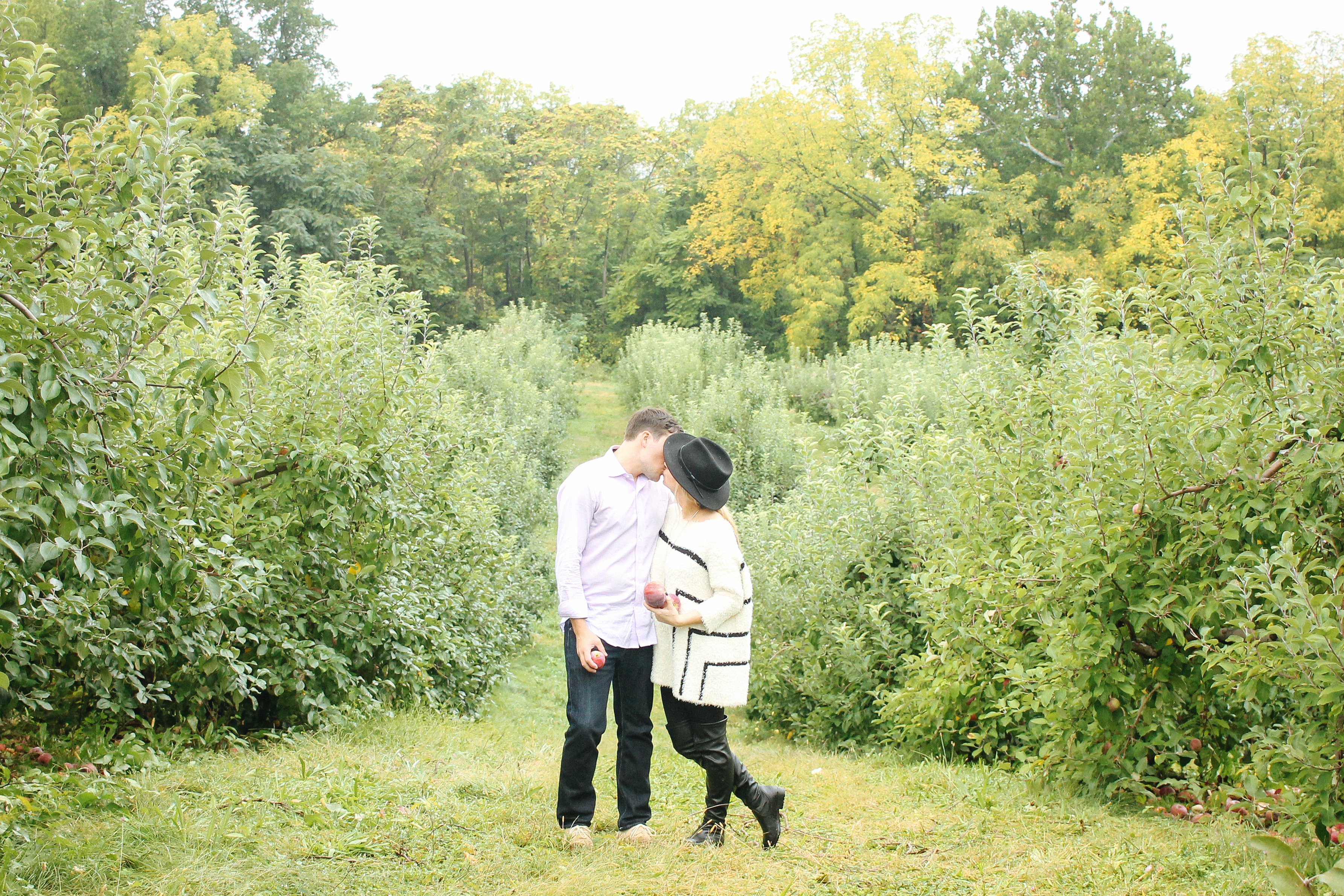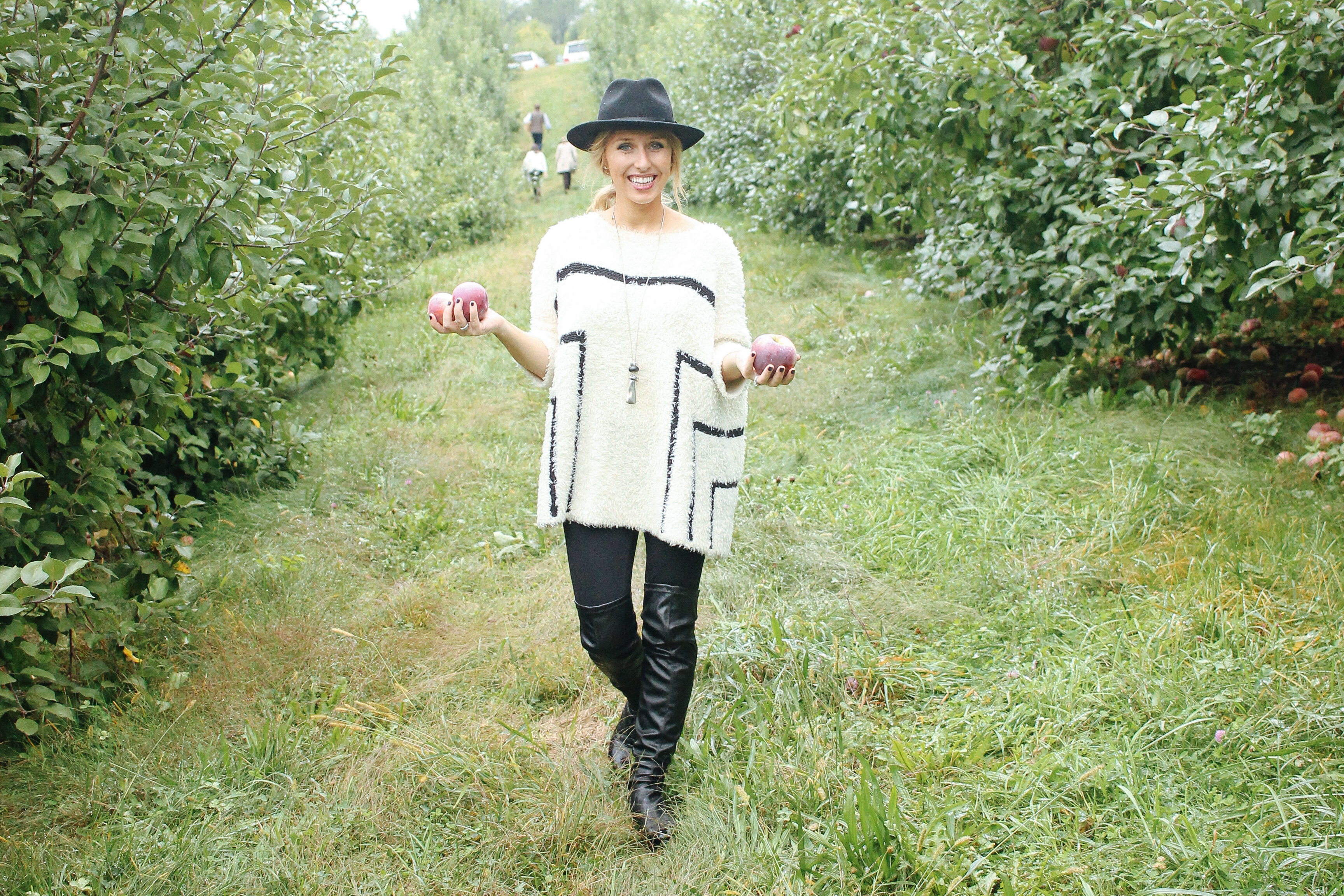 :: sweater Elizabeth & James old, similar here :: leggings Ann Taylor {I seriously live in these}::
:: boots Steve Madden old, similar here  :: hat Mayser, similar here  ::
:: necklace old, similar here ::
:: Caleb's watch JORD Wood Watch ::