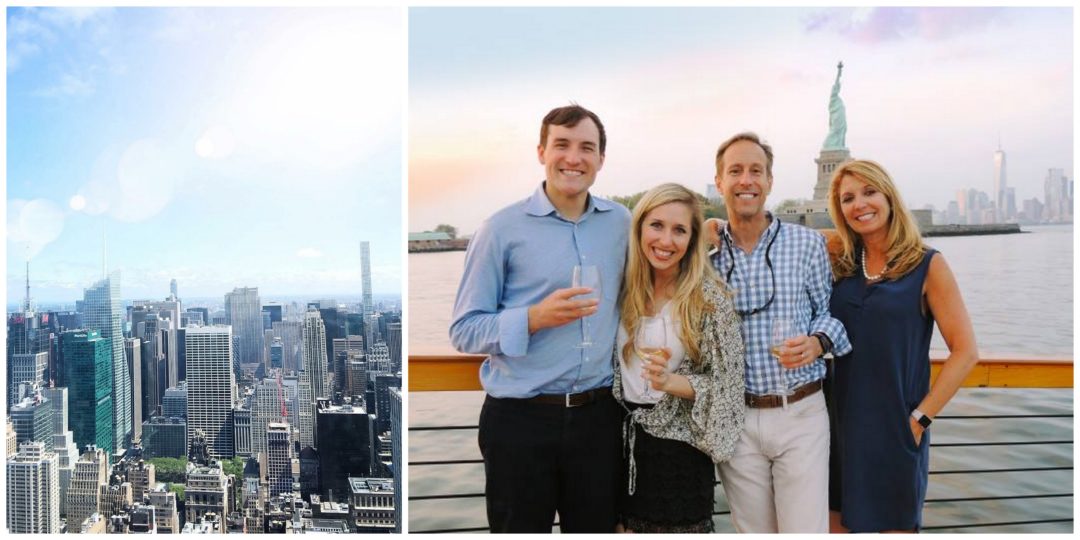 New York City really comes alive in the summer. And us New Yorkers love taking advantage of the sunshine by enjoying afternoons and evenings spent at some of the best rooftop bars in NYC. But I suppose rooftop bars are a universal love affair- aren't they? Over the past few weeks a plethora of you have reached out and asked which bars you should visit while in New York, so I decided to put together a list of my go-to rooftop bars.
Rooftop Alternatives:
Classic Harbor Line :: As you may have seen here, I love these cruises year round!
Tavern on the Green :: I love sitting outside at Tavern on the Green for a glass of wine and their cheese board. It's iconic for a reason. We go here more often than we should probably admit. And Chris, one of the bartenders, is our favorite!
What is your go-to drink of choice at a rooftop bar?

Pin this photo!