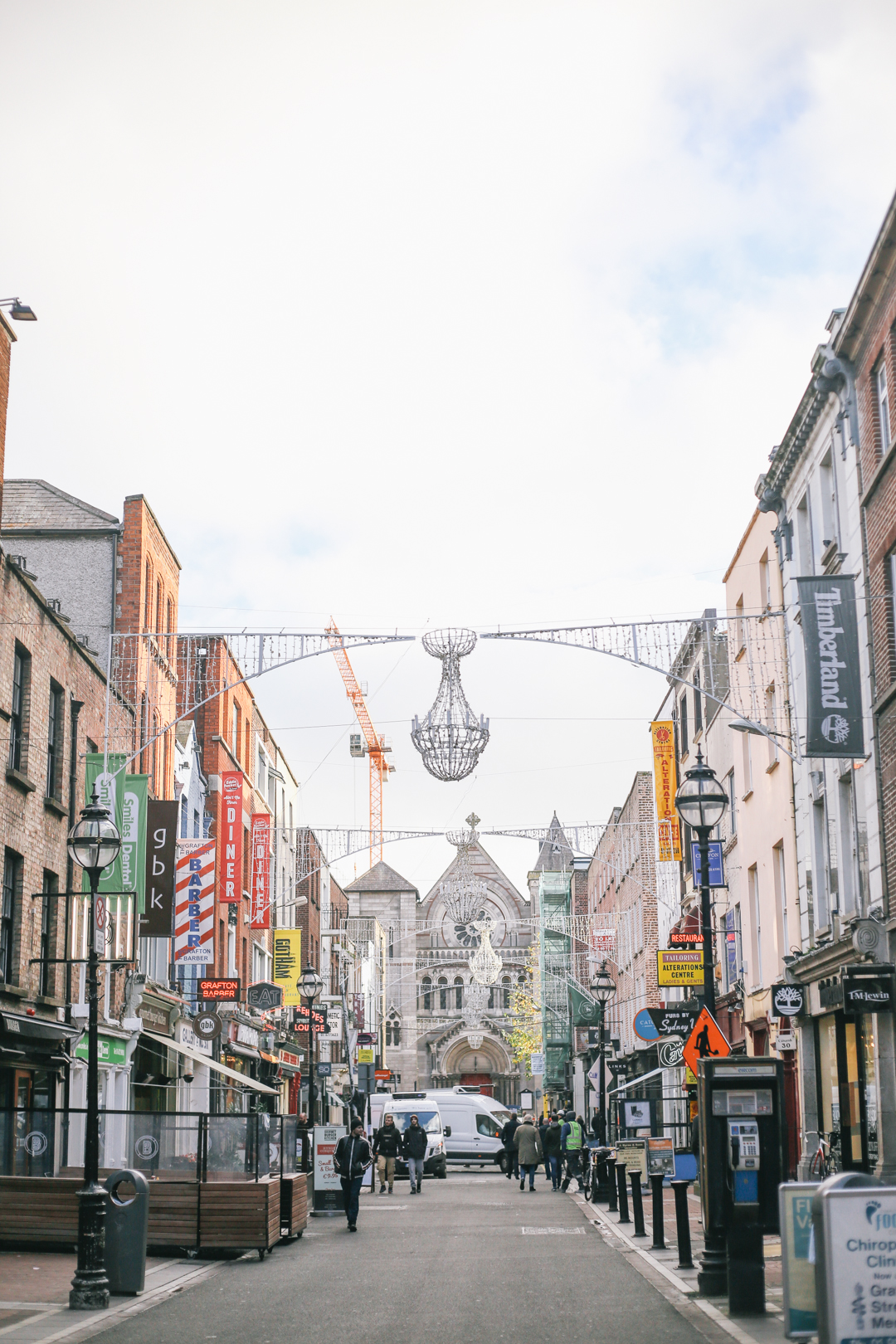 When planning our trip to Ireland, so many people told us to spend most of our time on the West Coast. Dublin almost seemed like an after thought to most people. However, in my experience, Dublin was one of my favorite cities! We could have easily spent a few more days here and would have enjoyed every second of it.
As you may have seen in my last post, we started our day in Dublin by visiting the Book of Kells and Trinity College. Our second goal was to find good food. Despite reading mixed reviews online about the Temple Bar area, our b&b host recommended we head that direction to grab a bite.
A few locals told us to eat at Elephant & Castle or The Stag's Head, but they all had wait times and we were too hungry to wait, so we ended up at The Larder. If you find yourself near The Larder, go in for one of their local craft beers and fish & chips!  We actually found ourselves laughing half way through our meal, as we realized that was our big Thanksgiving meal for 2016. It may not have been turkey, but it was certainly delicious! Anyone else have experience eating something strange on Thanksgiving or another holiday?
Where or what do you recommend eating in Dublin?